In the wake of the massive data breach at Target that compromised more than 110 million accounts, credit card companies MasterCard and Visa have decided to coalesce in order to establish a group that will enhance payment security for customers. The group will consist of various banks, retailers, trade groups, point-of-sale system manufacturers and credit unions.
At first, the group will focus on Europay, MasterCard and Visa (EMV) chip and PIN technology. Later, the group will then apply its energy and resources on tokens and encryption. All of its initiatives will then lead to an October 2015 deadline in order for United States-based retailers to adopt technology that will improve card transactions for customers.
The EMV chip technology stores information on computer chips instead of conventional magnetic strips. This already has been implemented in Asia and Europe. It is believed by industry professionals that the EMV technology is a lot more difficult to counterfeit and encrypt sensitive data.
"The recent high-profile breaches have served as a catalyst for much needed collaboration between the retail and financial services industry on the issue of payment security," Visa President Ryan McInerney said in the statement. "As we have long said, no one industry or technology can solve the issue of payment system fraud on its own. These conversations will serve as a useful forum to share ideas, break down barriers and spur the adoption of next generation security solutions for the benefit of all."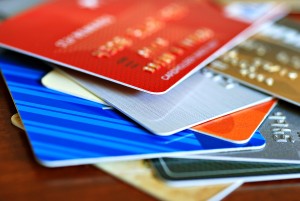 According to Bank Info Security, financial institutions and retailers haven't been eager to participate because of the costs involved. It is estimated that such upgrades would cost the aforementioned industries approximately $10 billion.
Not everyone is getting on board, though. Reuters reports that the National Retail Federation (NRF) has refused to join the group because there were no immediate plans to install the pin option. Therefore, according to the world's largest retail organization, it is a "half-baked solution."
"They're not serious about reducing fraud, unless they put a pin on," said Mallory Duncan, the NRF's general counsel, in a statement. "We remain insistent that U.S. retailers' customers be given the same protections as consumers in more than 80 countries who have both a chip and a PIN securing their credit and debit cards."
Data breaches have become quite prevalent as of late. Bloomberg Businessweek cited Brian Krebs, a cybersecurity expert and blogger, Thursday in which he broke the story that Sally Beauty may have been the latest target of an attack. It is estimated that about 282,000 debit and credit cards were stolen by cyber criminals and posted for sale this week in the underground economy.
The company had solicited the services of Krebs to investigate a potential breach because the retailer noticed suspicious activity late last month. However, Verizon Enterprise Solutions has yet to discover anything.
McAfee Security says the cost of cyber espionage and cybercrime will soon cost the U.S. economy $100 billion per year.