Is this the last great buying opportunity or a signal that bitcoiners need to help shut down the Tokyo-based Mt. Gox exchange through the tools of the market? The company has repeatedly stated that it's working to fix a software glitch, which means users have been unable to withdraw their bitcoin (BTC) holdings, but that has been an ongoing matter for about two weeks.
Partly due to the technical malfunctions at Mt. Gox, the price of bitcoin has fallen to under $600 – $189 on the Mt. Gox website. Although this could allow entry into the bitcoin market, the constant problems with Mt. Gox should send a warning to cryptocurrency users that the exchange cannot be trusted.
Mt. Gox has been relatively quiet on the matter, but has noted in a statement that it will provide an update "by Thursday at the latest." Nothing has been updated at the time of this writing. Many bitcoiners have realized that Mt. Gox may very well be insolvent and it has been reported that holders are selling their accounts to speculators who feel the company is solvent and will follow through on its promise.
Since users have sold their account holdings on a sliding scale, speculators could make a quick buck: as of Wednesday, the rights to Mt. Gox bitcoins have been selling for around $265 each, far below the average price of roughly $600 per bitcoin. Therefore, if Mt. Gox remedies its issues and accounts are restored, the buyers can sell their bitcoins at the market price and make immense profits.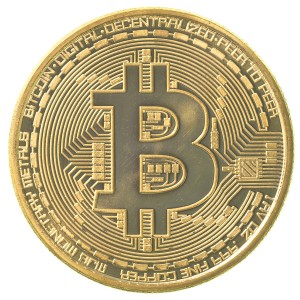 According to CNN, this is akin to the transactions in derivative products, otherwise known as credit default swaps, which assisted the economic collapse at the height of the Great Recession in 2008 and 2009. A credit default swap facilitated investors to gamble on the health of housing-related securities. This means as speculators gamble on bitcoin, they're betting on the structure of Mt. Gox.
"The market is telling you there's a huge risk that Mt.Gox is completely insolvent," Leigh Drogen, CEO of Estimize, a site that crowd-sources earnings and sales forecasts, told the news network.
In the meantime, bitcoiners have staged a small protest outside of the Mt. Gox headquarters. The purpose of the three-person demonstration is to attempt to retrieve their bitcoins and investigate further to gather as many details as possible to the exchange glitch.
Is a collapse inevitable? Perhaps a collapse of Mt. Gox could be the best thing to happen in the bitcoin marketplace. Maybe the competent will take over from the incompetent and the new owners will gather the lucrative assets and investments and establish a newer, better system. This is what could have happened during the financial crisis instead of bailing out the major financial institutions (that's a whole different topic).
This isn't the first time that Mt. Gox has experienced downtime. Over the past year, there have been around two to three instances of technical issues.
If Mt. Gox does close down its web portal doors and the price of bitcoin falls then it might provide bitcoiners and those on the outside looking in with a last tremendous buying opportunity. Of course, though, it's all speculation.
Update: Mt. Gox has issued a statement:
"Thank you for your patience this week while we are working on re-initiating bitcoin withdrawals. In addition to the technical issue, this week we have experienced some security problems, and as a result we had to relocate MtGox to our previous office building in Shibuya (details can be found here https://support.mtgox.com/home). The move, combined with some other security and technical challenges, pushed back our progress.

"As much as we didn't want to only provide an "update on an update", this is the current status. We are committed to solving this issue and will provide more information as soon as possible to keep everyone in the loop.

"We are very sorry for the delays and deeply appreciate your kind understanding and continuous support."
For more Bitcoin news follow PFhub on FaceBook, Twitter or bookmark this page.