Soon after the fall of Mt. Gox and Flexcoin, the central bank of Singapore confirmed Thursday that it will begin to regulate bitcoin "intermediaries," otherwise listed as exchanges and vending machines, in order to combat money laundering and terrorism financing. The Monetary Authority of Singapore (MAS) said these entities are vulnerable to such activity.
The central bank will soon announce its regulations that will order the exchanges that "buy, sell or facilitate the exchange of virtual currencies for real currencies to verify the identities of their customers and report suspicious transactions." It is also expected that the regulations will be akin to money changers and remittance agencies that handle cash transactions.
"Singapore, like most jurisdictions, does not regulate virtual currencies per se, as these are not considered as securities or legal tender," the MAS said in a statement. "MAS' regulation of virtual currency intermediaries pertains specifically to the money laundering and terrorist financing risks they pose."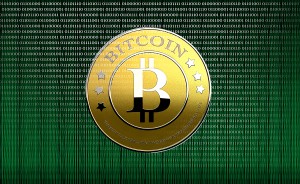 Ong Chong Tee, deputy managing director of the MAS, also highlighted the risks and dangers that bitcoin poses to consumers. He urged investors to exercise common sense and "necessary caution."
Although bitcoins and other virtual currencies are widely available and unhindered in Singapore, usage is quite low, according to Channel NewsAsia. Despite the paucity of adoption, the digital currency has experienced quite a bit of mayhem in Asia: China has applied intense restrictions against bitcoin and Japan has called for international regulation of the cryptocurrency in the wake of the Mt. Gox insolvency.
"MAS will continue to monitor closely the development and implications of virtual currencies as well as evolving regulatory approaches taken towards virtual currencies by major jurisdictions."
The MAS added that it might take additional measures to fight the many hazards with bitcoin.