A new security report published by Kaspersky Lab found that bitcoin is the objective of more than one-fifth of all financial malware attacks. The report entitled "IT Threat Evolution Q2 2014" (PDF) discovered bitcoin mining malware represented 14 percent of all attacks, eight percent accounted for bitcoin wallet thefts and four percent were different keylogging malware.
Security experts argue that this is an indication that heightened security measures need to be incorporated into the bitcoin industry model in order to prevent more cyberattacks that could potentially deter individuals and companies from taking a step into the cryptocurrency market.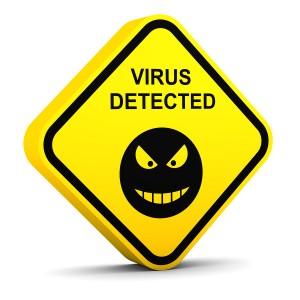 Despite the fact that the number seems high, it's actually down from the 2013 Kaspersky Lab report, which noted at the time that bitcoin financial malware incidents were 29 percent of total malware attacks – 20 percent of malware and nine percent of mining malware.
"Fraudsters are also happy to use computing resources to generate crypto currency: bitcoin miners account for 14% of all financial attacks," the report stated. "Criminals also use keyloggers to collect user credentials for online banking and payment systems in another bid to access bank accounts."
We have reported on numerous occasions the different techniques that cybercriminals are adding to their arsenal of unscrupulous schemes. One of the newest methods has been to establish intricate mining botnets and ransomware that is akin to bitcoin payment methods.
In addition to this, hackers have utilized very simplistic measures, including infecting DVRs, standard security cameras, video games and mobile applications with bitcoin mining malware.
It should be noted, however, that traditional banking still represented the bulk of financial malware. Nearly three-quarters (74 percent) of all attacks were related to the conventional banking system.
The bitcoin industry has already started to react by implementing the latest security apparatuses to ensure bitcoin accounts and wallets are safe and secure, something that is truly important to avoid another Mt. Gox.