We know that at least half of the United States population holds a special place in their heart for all things Apple Inc. (NASDAQ:AAPL) based on statistics. Now we also know that Russia feels the same way as they pay homage to the late Steve Jobs with a gigantic six foot tale iPhone 5.
The interactive memorial was unveiled yesterday in St. Petersburg, Russia to pay tribute to one of Apple's founders Steve Jobs. At over six feet tall it's not something you're going to miss.
The memorials interactive screen plays a slideshow of videos and photos recalling important milestones of Apple (AAPL) and Steve Jobs. On the back of the enormous iPhone 5 there is s large QR code which can be scanned. When scanned by a smartphone (preferably an iPhone) you will be sent to a website that further celebrates the live of Steve Jobs.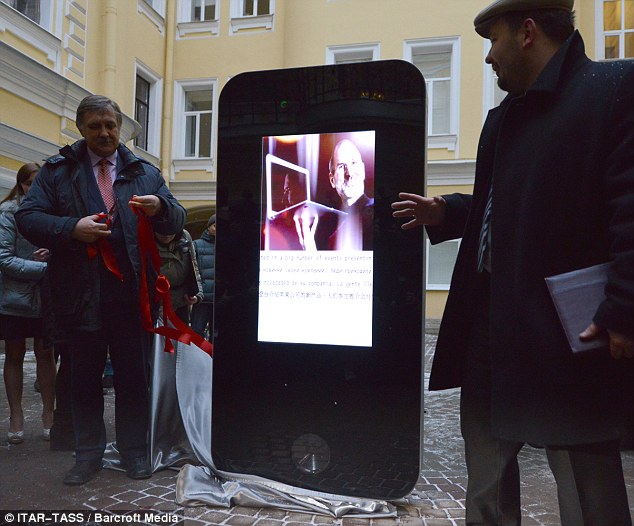 The Progress IT fund held a competition looking for the best Steve Jobs memorial design. The winner was Gleb Tarasov a St. Petersburg local whose design will forever be called the 'Sunny QR Code'.
On October 5, 2011 only hours after the iPhone 4s was launched Steve Jobs a co-founder of Apple Inc. (NASDAQ:AAPL) passed. He was 56 years young.