In most nations to date, governments have announced that bitcoin would be subjected to tax, even though most states have not identified the peer-to-peer decentralized digital currency as a legitimate form of money.
The same can be found in France, where the Ministry of Economy and Finance told reporters that it doesn't recognize bitcoin as an official currency, but all revenues generated from virtual currency transactions would be subjected to taxation.
French laws do dictate, however, that there is a level of acceptance of minor and inconsistent revenues for individuals that don't necessarily make concrete and regular earnings from bitcoin trading. This essentially means that if a French person doesn't earn a living from bitcoins then there is some leeway.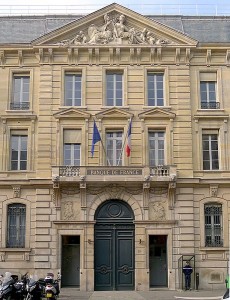 "For the time being, there is no declarative obligation in what concerns bitcoin," a French ministry spokesperson told Le Monde, a local daily newspaper. "All taxpayers are required to declare all their revenues, including those originating from abroad. This said, there is a certain tolerance [from the state authorities] regarding minor and irregular revenues, for instance from occasional sales."
Late last year, the Bank of France issued a warning about the risks affiliated with the cryptocurrency. It listed its concerns about the paucity of regulations and the volatility behind bitcoin that could hurt investors. In addition, it cited legal worries, including money laundering and financing of terrorism.
"Even if bitcoin is not currently a credible investment vehicle and therefore do not pose a significant risk to financial stability, they represent a financial risk for those who hold them," the Bank of France said in its statement.
The French central bank was just one of the numerous central banks to air their grievances and concerns regarding bitcoin and the digital currency industry.