The peer-to-peer decentralized digital currency bitcoin market is a behemoth. Each day, there are new announcements of bitcoin projects, companies adopting the virtual currency as a method of payment and bitcoin financial products hitting Wall Street. Venture capitalists are intrigued and excited by the prospect, and the amount of money they're investing in it shows.
New data indicates that venture capitalists are ramping up their bitcoin investing plans, significantly more than they did a year ago. In fact, investments this year are even outpacing of those made in 1995 when the Internet was just getting started.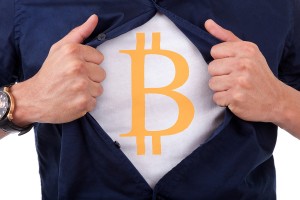 Figures compiled by CoinDesk and Money Morning show that last month, venture capital bitcoin investments totaled $56 million, which was actually just as much as the first four months of this year. It doesn't seem to be slowing down anytime soon.
Throughout the first half of the year, bitcoin investments have grown to $250.48 billion this year, compared to $88 billion for all of last year. It is certainly an immense and fast increase. What's also interesting is the fact that this is also higher than the venture capital that poured into the Internet sector a decade ago at $250.1 billion.
Since the virtual currency started to make headlines, Marc Andreessen, a co-founder of venture capital firm Andreessen Horowitz, continually told media outlets that bitcoin is just like the Internet and will become as enormous.
"Like the Internet, Bitcoin is one of those things where it's probably going to be hard — it's either going to work or it's not, but if it works it's going to work at such scale it will be hard to make a venture investment too late," said Andreessen. "Just like with the Internet there will be new ideas every step of the way, were going to watch and work. Help people as much as we can and place careful bets."
Of course, bitcoin does have its detractors. As we have reported on numerous occasions, there are many financial experts and investors who call bitcoin a scam, a bubble or a pump-and-dump scheme.