Public and private cloud storage has become a popular feature for companies, governments, non-profit organizations and educational institutions over the past couple of years. Despite the number of concerns of corporations heading to the cloud, there are an estimated 600 million subscribers (PDF). It's expected to only grow in the coming years.
A new study by Technology Business Research (TBR), a technology market research firm, projects that the private cloud market will soar to $69 billion within the next four years. There are several contributing factors to this immense figure: one of them is that the demand for third-party delivered private cloud will increase in the next two years and the second is that hybrid integration and heightened intricacy of clouds will challenge conventional Information Technology capabilities.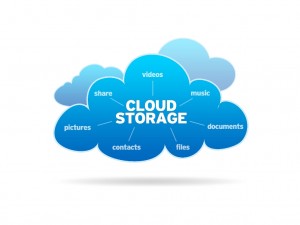 Essentially, customers will migrate to a systems integrator or private cloud vendor. This move will reportedly diminish costs, reduce time and improve overall security. This year, the overall private cloud market is already valued at $41 billion, and will grow 14 percent annually to $69 billion by 2018.
"Though they top the leaderboards, IBM, Microsoft and HP — vendors with broad cloud portfolios — have lower satisfaction scores than those with more focused portfolios like Cisco," said Cassandra Mooshian, a TBR cloud analyst, in a statement. "Trying to be all things to all people deters customers that want those tailored and specialized solutions; think of Walmart versus a grocery store."
Furthermore, the division between the implementation of single and third-party delivered private cloud storage has remained sturdy at 30 percent and 70 percent, respectively, in 2013 and 2014. However, security has continued to be an important concern for the private marketplace, but companies are already offering cloud security services, a market that is worth billions of dollars.
"As private cloud matures, growth is entering a different phase that is driven more by the flexibility and ease of management than by just security or cost savings," said Allan Krans, TBR cloud practice manager and principal analyst, in a statement. "The skills gap in implementing, migrating and managing private cloud is driving customers to seek vendors that deliver clear and end-to-end migration road maps."
This report comes as IBM recently launched a cloud-based big data service called the IBM Navigator on Cloud, which will facilitate businesses to use their content simply across the enterprise.
The new cloud service from IBM will permit workers to synchronize content and make it accessible from any desktop, laptop, smartphone, tablet or any other kind of mobile device. With an estimated 2.5 billion gigabytes of data generated each day by corporations and governments, this may become the common service used by big businesses.
"With today's news, IBM is fulfilling an unmet need in the marketplace by providing a new service that combines enterprise grade security, governance and integration with mobile and web apps that are easy to interact with and use," said Doug Hunt, General Manager, Enterprise Content Management, IBM.  "This new offering surpasses the promises of our competitors, and offers clients a simple and easy experience to learn, try, and buy it."
The overall global cloud market is projected to be worth $121 billion next year.