Political uncertainty can usually be identified as the antithesis for market growth. This is confirmed in the latest study conducted by the National Federation of Independent Business (NFIB), which discovered that small businesses are less optimistic of the economy because of the dysfunction on Capitol Hill.
The group's Small Business Optimism Index dropped 2.7 points to 91.4 last month. The study authors say that instability in government is one of the primary factors to the lack of optimism among small businesses in the United States.
"Uncertainty is a major cause of the Index's dip. Lacking any progress in Washington and facing continued unknowns with the healthcare law, the EPA, the minimum wage, tax reform and more, it is no surprise that the Small Business Optimism Index fell, reversing a few months of modest gains," said NFIB chief economist Bill Dunkelberg in a statement. "As long as uncertainty remains high, owners will remain cautious when it comes to increasing inventory. Business owners aren't going to bet their money on a future they cannot see clearly."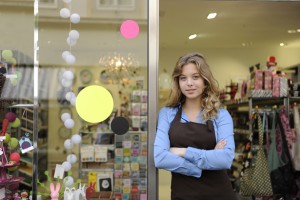 February indicators among the NFIB showed employment at small businesses remained unchanged for the month of January – it should be noted, though, that nearly one-quarter (22 percent) reported employment positions that they could not fill throughout the month. Only 17 percent of small business owners said they had plans to raise the number of employees in their workforce. However, only four percent were working on reducing their current staff levels.
Other negative figures included downward earnings, sales and wages. One-quarter of small business owners informed the organization's poll conductors that they will be working on capital outlays for the next three to six months. Fifteen percent lowered their average selling prices in order to keep up – inventories also shrank.
Before the New Year started, a Gallup poll reported mixed expectations for 2014 by small business owners: 28 percent were less optimistic, 49 percent felt about the same from the previous year and 23 percent were optimistic.
This data conflicts with another February Wells Fargo/Gallup Small Index Business Index that found growing optimism among small businesses is at the highest it's ever been since the height of the Great Recession. Small businesses are optimistic in regards to increased cash flow, hiring, revenue and credit.
The harsh winter weather that has affected most of the U.S. and Canada has also been a drag on small businesses. According to data released by Public Policy Polling (PPP) on behalf of Small Business Majority, close to half of all small businesses in different states have felt the impact of Old Man Winter and 90 percent have suffered "significant" financial losses because of the difficult weather.
"I was trying to keep everyone employed," said Andrew Houser, operating partner of Sonic restaurant on Neuse Boulevard, North Carolina, in an interview with the Sun Journal. "Now the employees are starting to get more hours back and that is benefiting me, as well. I took a major financial hit. But we are trying to keep Sonic hopping as we go into the spring."
With spring in the air, political gridlock will still remain to be a hot topic issue for small businesses even in a different climate.