Instagram, a photo- and video-sharing website, has inked its very first advertising deal with an agency. Ad Age published a report Saturday that cited sources close to the situation saying Instagram signed a $100 million year-long deal with Omnicom. Both Omnicom and Facebook have confirmed the partnership but have declined to comment further.
The Facebook-owned social media network will soon post ads across the website that will be viewed by its users. It's noted that brands collaborating with Omnicom's media and creative agencies will appear all over Instagram. Some of Omnicom's clients consist of AT&T, Pepsi, Bud Light and Nissan.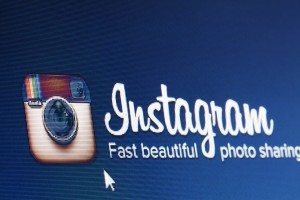 Instagram has already stated that it will be working with a "very limited number of long-term partners."
How will the advertising program work? Well, Instagram will be the one in control of the advertising process and what types of brands will be showcased in the space. A static image or video advertisement will remain on a user's stream for an extended period of time, whether or not the individual logs in or out. All of the ads will continue to be consistent with the content posted on Instagram.
"Omnicom shares our passion for and understanding of the mobile Instagram community. Along with their clients, they'll help to continue to set a high bar for creative work that inspires people," said Jim Squires, director of market operations for Instagram, in a statement. "Our teams are going to work hand in hand to develop and execute campaigns that provide people with amazing imagery. This is an exciting new chapter and we're looking forward to the great creative content that comes out of this partnership."
More than 150 million users are active on Instagram and close to two-thirds are located outside of the United States. Approximately 55 million photos are uploaded on a daily basis. This could prove very lucrative for advertisers.
Launched in 2010, it only began to advertise five months ago and has already worked with Ben & Jerry's and Lexus but has turned down offers from various other advertisers due to creative differences. The social network's sales team has listed the numerous benefits it offers instead of Twitter – tech experts cited data saying users scroll over Promoted Tweets.
Although this may seem like a positive for Instagram and advertisers, some industry insiders make the case that this heightened advertising will turn many users off and head elsewhere. AdWeek reports that Squires as saying that Instagram will stay the course when it comes to its business model.
"This doesn't change our advertising strategy moving forward — people will continue to see a limited number of beautiful, high-quality photos and videos from select brands who already have a strong presence on Instagram."
According to Bloomberg Businessweek, this deal is part of Mark Zuckerberg's attempt to generate more sales from mobile users, which represents roughly half of ad revenue. Facebook recently garnered headlines after purchasing WhatsApp for $19 billion, a service that garners revenues through subscriptions.
Facebook acquired Instagram for $700 million in 2012.