An influx of wealthy foreigners are propping up New York's lucrative real estate market in order to shield their money from their governments and take advantage of the lax laws in the United States, says a new 8,000-word report authored by the New York Times.
The investigation conducted by the newspaper discovered that corrupt businessmen and state officials from foreign nations are using the country's tax laws to hide their money from credits and courts in their respective countries. These individuals acquire New York properties and establish shell companies to refrain from making their identities public.
The 13-person, year-long investigation consisted of "searching business and court records from more than 20 countries, interviewing dozens of people with close knowledge of the complex, examining hundreds of property records and connecting the dots from lawyers or relatives named on deeds to the actual buyers."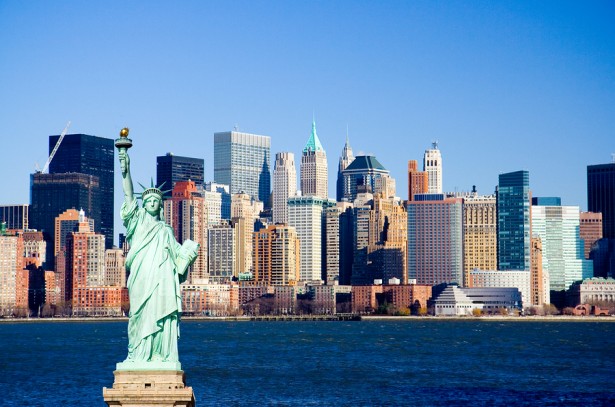 One luxury property that the newspaper profiled was the Time Warner Center in Manhattan. The report took a look at some of these individuals and noticed the trend: these affluent people would buy and sell multi-million-dollar condominiums at the Time Warner Center, while in their home countries they were either escaped from prison, under investigation or accused of raiding their respective companies' funds and transferred them over to their own personal accounts.
In recent years, secrecy has been the name of the game as many of the condominiums, which were once co-ops are now condos. Previously, residents were joint-owners of the building and boards would scrutinize prospective tenants. Today, however, residents purchase individual units and the boards have a reduced power to screen candidates.
Also, the Time Warner Center and other luxurious condos require residents to pool their money and buy the unit in which the rejected prospect wanted. This means there isn't much of an incentive for the board to be fastidious because otherwise they'll be on the hook to pay for the housing units.
It should be noted that the rules being taken advantage of are established at the state level. Under these laws, one can create an LLC (limited liability corporations) without revealing their identity, which then makes it extremely difficult for foreign governments to track and locate these men. In fact, it's sheer luck when authorities find their suspects because of a mistake made during the creation of money laundering schemes.
This is happening all over the city of New York. In midtown, for instance, Bloomberg Tower is 57 percent owned by LLCs or trusts, The Plaza's ownership is 69 percent and 5 Central Park West is at 58 percent.
The real estate agents on the Time Warner deal included Brenda S. Powers and Elizabeth L. Sample, who said that the main focus during the vetting process was one simple matter: the money.
Foreigners acquiring property in other nations isn't necessarily a new thing, however. Although it isn't exactly the same as LLCs or trusts, Toronto's condo market is significantly owned by foreigners. Toronto's "Condo King" estimated foreign owners account for nearly half of the city's condominium market.
The Canada Mortgage and Housing Corporation (CMHC) reported that nationally the condo market is owned by just 2.4 percent of foreigners, though many real estate agents and homeowners would question that figure.