Over the past number of years, there have been various reports, studies and myths passed on regarding what's actually inside a McDonald's Big Mac, chicken nugget or quarter pounder. From pink slime to rats, customers have often come to the worst of conclusions regarding the ingredients of the food served at McDonald's, though it still remains one of the most popular fast-food restaurants in the world.
McDonald's is launching a social media campaign on Twitter, Facebook and YouTube with a question-and-answer advertising campaign to rebuff the myths and lies surrounding its products. It's likely that there will be plenty of individuals asking odd questions.
Nevertheless, the restaurant chain began receiving questions from Americans Tuesday through the social media websites and has promised to offer "real answers" to the questions of its customers. Former "MythBusters" host Grant Imahara will be taking a stroll to McDonald's suppliers and restaurants across the United States and participate in online videos.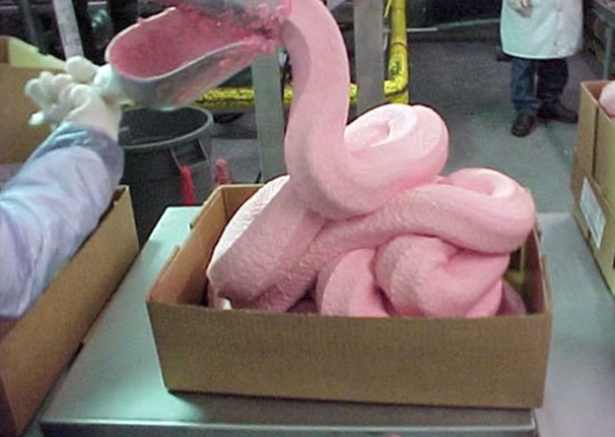 It has already posted several videos, including a couple answering the questions "Is McDonald's beef real?" and "Does McDonald's even sell real food?"
This initiative is part of an attempt to rejuvenate its sales after four consecutive months of falling same-store sales. Also, polls have found that Americans across all age demographics are frequenting McDonald's restaurants less and less, particularly millennials, a group that is seeking out healthier alternatives.
"In today's 24/7 news cycle, people are looking for faster, more straightforward responses to their questions about our food," said Ben Stringfellow, vice president of communications for McDonald's USA, in a statement. "We have great information to share and we're looking forward to engaging in two-way conversations with as many people as possible."
The latest ad campaign in the U.S. isn't the first on the company's part. In the last couple of years, McDonald's rolled out a very similar scheme in Australia and Canada, where the company would answer Twitter questions on YouTube and advertise on billboards answering the same questions.
Although this seems like a smart move on the part of McDonald's, some marketing experts present the case that the company risks bringing up thoughts that people may have never heard of before. For instance, Laura Ries, a marketing consultant, told the San Francisco Gate that she never knew people thought there were worms in its beef or it never used real chicken.
However, Ries does think it's great that McDonald's is being receptive to its customers' worries.
McDonald's has already tried to revamp its menu in order to appear healthier. One of its additions is its wraps, which either come with meat or are vegetarian, and include vegetables. Also, it provides the option to substitute egg whites in breakfast sandwiches. It has been reported that McDonald's plans in the future to swap fries for salads and vegetables.
McDonald's has faced a number of controversies in the last year alone. Earlier this year, a Chinese supplier was accused of changing the expiration dates on its food, while Russian consumer agencies had to shut down various McDonald's locations because of unsanitary conditions.
Will some consumers still have their doubts? Perhaps the term frankenfood will no longer exist.