This month, the Federal Election Commission (FEC) voted in favor of permitting political campaigns to incorporate bitcoin into their fundraising initiatives. Several political incumbents and hopefuls took advantage of this and immediately announced that they would be accepting the peer-to-peer decentralized virtual currency bitcoin.
One of these individuals was Colorado Democratic Congressman Jared Polis, who has been a staunch proponent of the cryptocurrency and even acquired $10 worth of bitcoins in a recent demonstration made on Capitol Hill.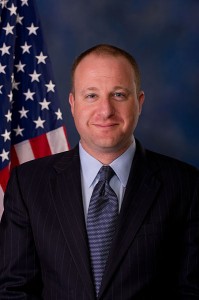 With the $100 contribution limit imposed by the FEC, campaign manager Lisa Kaufmann told the Campaign for Public Integrity that Polis has raised $1,500 worth of bitcoins from just 39 voters. As of Mar. 31, the Polis campaign has approximately $300,000 cash on hand
Whether or not that value holds still remains to be seen, but whatever the case, Polis appears to be sticking to his guns as he is moving ahead with the digital currency.
"I am thrilled that the FEC has chosen to take a forward-looking stance on digital currencies, recognizing the rights of individuals seeking alternatives to government backed currencies to participate in our democratic political process," Polis said shortly after the FEC announcement.
It has been reported that Polis was the first Congressman to begin accepting bitcoins, but that can be disputed. Texas Republican Congressman Steve Stockman announced earlier this year that he would be incorporating bitcoin donations into his bid for the United States Senate and oust GOP Senator John Cornyn.
Other candidates have also been adding bitcoin into their fundraising arsenal, such as Texas Attorney General Greg Abbott, a Republican running for Texas Governor; Oakland mayoral candidate Bryan Parker; Eric Brakey, a Republican State Senate candidate; Darryl W. Perry, a 2016 libertarian presidential candidate; and Blaine Richardson, an independent conservative congressional candidate.
Kentucky Republican Senator Rand Paul has said that his staff members are assessing the possibility of accepting bitcoin contributions from his supporters.