The United States may not have diplomatic relations with North Korea, but that isn't stopping Google Inc (NASDAQ: GOOG) from planning a visit there—possibly to discuss open Internet access. According to the Associated Press, Google Inc.'s executive chairman Eric Schmidt will travel to North Korea in the next few weeks. The visit, in which Schmidt will accompany New Mexico Governor Bill Richardson, as well as others forming a U.S. delegation, follows North Korean leader Kim Jong-un's call for an end to the nation's decades-long war with South Korea.
Google spokeswoman Samantha Smith declined to comment on Schmidt's travel plans, but based on Schmidt's platform of worldwide open Internet access and Kim Jong-un's recent admission during his New Year's speech that his country is in the midst of an "industrial revolution," one can hope the two will meet.
Schmidt served as Google Inc (NASDAQ: GOOG)'s chief executive for more than a decade, leading the company from a small California startup to a global technology giant, before stepping aside to Google co-founder Larry Page two years ago. Since then, Schmidt has served as Google's executive chairman, helping to define the company's relationships with policymakers, business partners and governments worldwide.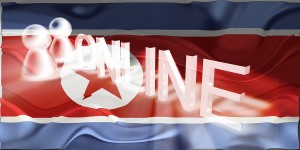 "The spread of mobile phones and new forms of connectivity offer us the prospect of connecting everybody," Schmidt said in commencement speech at Boston University in May. "When that happens, connectivity can revolutionize every aspect of society: politically, socially, economically."
Meanwhile, the North Korean Supreme Leader is pushing science and technology as a means to improve economic disparity in his impoverished nation. Kim Jong-un hopes to provide computers in all North Korean schools and digitize the country's factories. Allowing open Internet access, however, is not part of his strategy. Some North Koreans can access a domestic intranet service, but few have access to the World Wide Web.
Should Schmidt meet with Kim Jong-un, he may very well push the message in his new book, "The Digital Age, set to be released in April. In the book, co-written with former U.S. State Department policy and planning adviser Jared Cohen, Schmidt supports the idea that the Internet and mobile technology have the power to lift people from poverty and political oppression.
The visit comes at a politically delicate time between North Korea and Washington. North Korea shot what it called a satellite into space in December, on the back of a three-stage rocket. Washington, however, called the launch a covert of long-range ballistic missile technology which could send a nuclear warhead as far as California. The launch was condemned by the U.N. Security Council.
North Korea also announced it has imprisoned an American citizen in a Pyongyang jail on suspicion of committing "hostile" crimes against the state. Kenneth Bae is the fifth American detained by North Korea in the past four years. AP sources say Richardson, a former U.S. ambassador to the United Nations, will try and meet with North Korean officials and possibly Bae to discuss the case during the visit. Richardson has visited North Korea several times before, including twice negotiating the release of American prisoners.
Despite various tensions, however, North Korea has expressed interest in repairing U.S. relations. Last year, a North Korean delegation visited Google Inc (NASDAQ: GOOG) headquarters in Mountain View, Calif.
Do you think Google Inc (NASDAQ: GOOG) should associate itself with Kim Jong-Un and North Korea?