Facebook Inc. (NASDAQ:FB) is serious about its plans to expand the Internet to the farthest reaches of the earth. Why shouldn't it be? Although, the company claims the venture is purely altruistic, it is quite obvious that Facebook stands to gain a lot from acquiring millions of new Facebook users.
Outside of acquisitions, how else can the company increase its user base? In addition, many of its users have matured and do not use Facebook as their only social media outlet. However, people who do not currently have Internet would probably be more excited about Facebook than those who have used it from the beginning.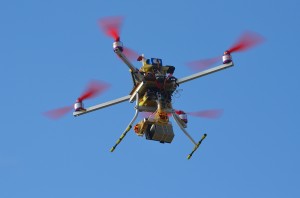 So, how does Facebook plan to achieve its goals of worldwide Internet? Well, the company announced the Facebook Connectivity Lab. It is a line of business that intends to use drones, satellites and lasers to distribute Internet access. This group will be linked to Internet.org, the global partnership designed to get every human online.
Zuckerberg posted on Facebook, recently, "Our goal with Internet.org is to make affordable access to basic Internet services available to every person in the world." Facebook plans to fly drones over suburban areas, for months, to establish connectivity. The drones will be solar powered.
In other areas, Facebook would use satellites to emit Internet signals. The drones and satellites would then communicate using laser technology called free-space optical communication.
Moreover, if you are ready for another Facebook acquisition, your wish may soon come true. Right now, Facebook is in discussions with Titan Aerospace. The objective is to purchase the company for $60 million in order to assist with the Internet developments. So, it looks like Facebook may actually become the Internet.