In a further move to dominate mobile communications, Facebook Inc. (NASDAQ:FB) released an update to its Apple Inc.(NASDAQ:AAPL) iOS Messenger app Jan. 3 that allows users to send brief voice messages to one another. Users with AAPL iOS and Android devices now have the ability to record a message up to one minute long instead of typing it out. The updated Messenger app includes a "+" button next to the message box. When tapped, users can then hit "record," holding the button down as they speak. As soon as the "record" button is released the message is automatically sent.
Many are questioning why Facebook Inc. (NASDAQ:FB) has updated its Messenger service to include a feature that seems to closely mimic voicemail—an out-of-date technology that so many people hate to use. Facebook (FB) hopes to turn voice messaging into a part of a conversation, rather than an extended form of "call me back." TechCrunch actually offers several useful examples of when the voice messenger option might come in handy. While driving, a Messenger user can now record a voice message hands-free and communicate via Facebook while complying with the laws of the road. Likewise, a user might find it convenient to send a long message, such as driving directions, via voice rather than typing out the lengthy text.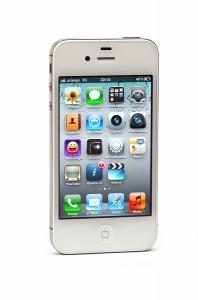 The Facebook Messenger app is one of many that may someday replace standard text messaging. Although billions of SMS messages are sent each month, the market is primed for a service that will allow consumers to leave behind fees associated with SMS services. Already some consumers without cellular and data plans are using voice messaging services with apps such as Voxer and WhatsApp, and the addition of the feature on Messenger allows Facebook to keep users on its network. Facebook has even opened up Messenger to users who don't have a Facebook account.
Far more substantial, however, was the Messenger update made available Jan. 3 to Canadian Apple Inc.(NASDAQ:AAPL) iOS users. Facebook began testing the Canadian market with a new feature that enables free voice calls using the Messenger app—similar to what is already available with apps such as Skype and Google Voice. To use the VoIP feature, Canadians merely tap the "i" in the top right corner of the app and then tap, "Free Call." The calls are made on the user's existing data plan, and allow phone conversations without the use of any plan "minutes." Plus, unlike Skype and other competitor apps, Messenger allows users to call others from their Facebook friends list.
Although it's disappointing that the test is only available in Canada, Facebook likely chose the area because it has similar demographics and usage as the United States, but offers a smaller testing population. But according to Apple Insider, if the Canadian beta test is successful Facebook plans to introduce the VoIP update to the U.S. and Europe.
With voice messaging, voice calling and traditional Messenger, Facebook Inc. (NASDAQ:FB) is positioned to offer all the features of a traditional mobile phone plan. Could the company be preparing to become the default calling app on smartphones? It's certainly moved beyond the NewsFeed and Timeline. If you could replace your voice and text service plan with Facebook, would you do it?