The general public detests CEOs that receive multi-million-dollar bonuses and severance packages whether or not the company performs well. For instance, Canadians were outraged last month when Target CEO Gregg Steinhafel was given a walk-away package – or golden handshake – of $61 million, which nearly matched the entire compensation package ($70 million) for Target workers.
Well, the CEO of Coca-Cola may be one of the first executives of a company in a long time that is rejecting a bonus based on the lackluster performance on his international soda business.
Coca-Cola announced Thursday that Muhtar Kent declined a $2.5 million bonus last year, but his overall salary did increase. Other top-level employees in the company were given compensation that was lower than what was initially expected.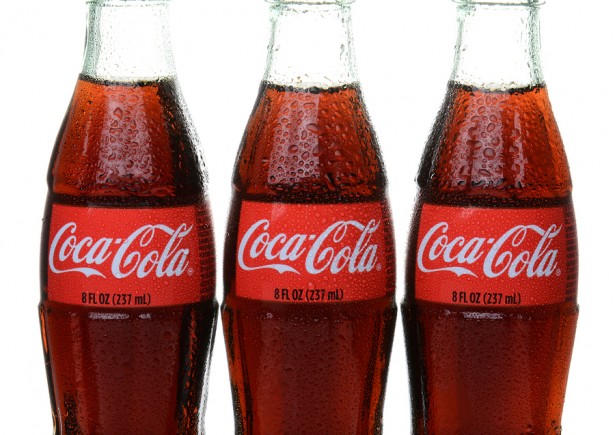 For the past couple of years, Coca-Cola has seen tumbling revenues and weak demand for soda.
Kent's total compensation, including salary, stock options and pension value revisions, rose 23 percent to $25.2 million from the previous year. When excluding the pension value's change of $7.1 million, Kent's real salary is $18.1 million, down by $100,000 from the previous year.
Kent's total compensation consists of:
$1.6 million salary
$6.5 million stock award
$9.3 million stock options
$7.1 pension value
$700,000 in perks (corporate aircraft, a car and drive and personal security)
Wintergreen Advisers and billionaire investor Warren Buffett, who holds a nine percent stake in the brand, has previously called the compensation package excessive. Meanwhile, Wintergreen CEO David Wintergreen told USA Today that the board of directors should be doing more.
"It's encouraging to see that the Coca-Cola board is beginning to take a tougher line with management. It took the view – shared by us – that Muhtar Kent didn't get the job done for Coke shareholders in 2014. The board needs to act with even greater urgency and find a new CEO to lead the turnaround Coke so urgently needs," Wintergreen said.
"Mr. Kent still stands to benefit handsomely from his equity grants. Thanks to the equity compensation plan he rammed through last year, he is the most overcompensated CEO in Coke's history, which is more bitter news for shareholders."
During the Thursday afternoon trading session, Coca-Cola shares were up 1.6 percent at $40.40.
Since being named CEO in July of 2008, Kent has revved up Coca-Cola shares by roughly 55 percent. Also, the company has performed a restructuring initiative which has led to layoffs in order to boost profits – in 2013, revenues dropped two percent and earnings per share fell 16 percent.
Coca-Cola has been throwing everything except the kitchen sink at the marketplace. Although consumers are imbibing less cola because of dietary and monetary factors, the company launched its My Coke Rewards loyalty program and released its smaller but more expensive soft drinks.
The soda behemoth believes people will spend more to have less. Coca-Cola is selling a 12-ounce can of Coke for 31 cents and a 7.5-ounce mini-can for 40 cents. The marketing campaign suggests consumers want to celebrate life's moments with a small can of coke rather than acquiring a large can or bottle. The merits of whether or not this is shrinkflation can be debated, but business experts say companies do this because customers are willing to spend more for less than spending more for the same quantity.