Burger King confirmed Tuesday that it has agreed to merge with Canadian coffee and doughnut icon Tim Hortons in a deal that will establish the third-largest fast-food restaurant with $23 billion in global sales and more than 18,000 restaurants in over 100 countries.
The deal, which is worth about $11 billion, will create a brand new global company headquartered in Canada. Each brand will be managed independently as Burger King will maintain its United States offices in Miami, Florida.
Tim Hortons shareholders will receive $65.50 in cash and 0.8025 in common shares of the new company for every share owned as part of the new terms of the agreement. Meanwhile, the new deal will allow the burger chain to lower its U.S. tax bill as total costs north of the border are 46 percent lower.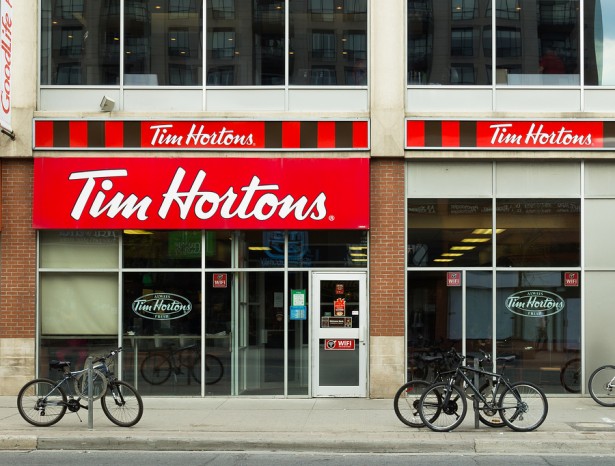 "By bringing together our two iconic companies under common ownership, we are creating a global (quick service restaurant) powerhouse," said Alex Behring, executive chairman of Burger King and managing partner of 3G Capital, the majority owner of the burger franchise, in a statement.
Reuters noted that Warren Buffett's Berkshire Hathaway put in $3 billion of equity to finance the deal but will not have any say or influence in the direction of the company. During the Monday trading session, both companies' shares jumped at least 19 percent, a signal that investors are pleased with the move.
Although some are concerned that Tim Hortons may lose its Canadian image, the coffee and doughnut franchise was acquired by Wendy's in 1995 for $425 million, which allowed it to expand into the U.S. The coffee company was later spun off in 2006.
Canadian New Democratic Party MP and Industry Critic Peggy Nash told reporters Monday that she's concerned about the merger because it affects tens of thousands of Canadians who are currently employed by Tim Hortons.
"It seems pretty clear why Burger King would want to move its headquarters to Canada. What's less clear is what Canadians get out of the deal," said Nash, reports the QMI Agency. "Like all Canadians, New Democrats want details about the potential takeover of a company that employs 100,000 people in our country. Any foreign takeover needs to pass a net benefit test and not just a Conservative government rubber stamp."
American officials are worried about the continuing trend of the corporate tax inversion. This is a process whereby a U.S. company merges with a foreign entity and relocates their headquarters to that country. Critics of this measure say companies are taking advantage of the loophole while also enjoying the benefits of the U.S., such as its workforce, laws, roads, education and stability.
Ohio Democratic Senator Sherrod Brown issued a statement urging all Americans to boycott Burger King and instead patron its competitors, such as Wendy's and White Castle.
"Burger King's decision to abandon the United States means consumers should turn to Wendy's Old Fashioned Hamburgers or White Castle sliders. Burger King has always said, 'Have it Your Way'; well, my way is to support two Ohio companies that haven't abandoned their country or customers," Brown stated.
In the end, Burger King is benefiting from lower taxes and Tim Hortons is gaining from international exposure. This is indeed some food for thought.