This past summer, Burger King and Tim Horton's generated big headlines after the United States burger franchise announced it would acquire the iconic Canadian coffee chain. As part of the acquisition, Burger King would move its headquarters to Canada, a move that had many accuse the company of just trying to avoid paying United States taxes in order to save money, otherwise known as corporate tax inversion.
A new report now suggests that the home of the Whopper will save up to $1 billion in tax savings if the deal between the two company is completed, which many do expect will happen sometime this week.
The report, which was released Friday by Americans for Tax Fairness, a liberal group formed to help with "tax reform that results in greater revenue" for the IRS, said Burger King could save approximately $820 million over the next four years in capital gains taxes, in addition to $275 million on future foreign earnings and $117 million on offshore profits.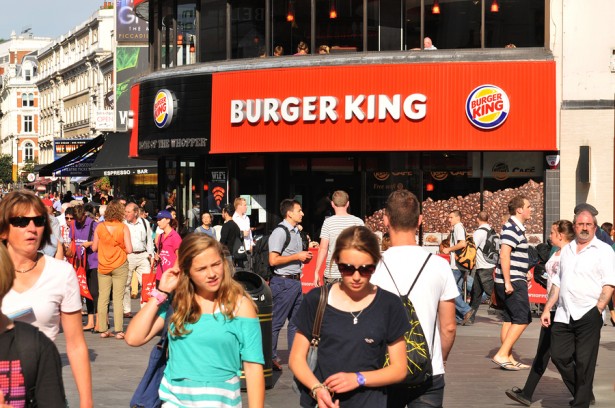 Burger King issued a statement in response to the "flawed" report by explaining that the objective of the business deal isn't based on avoiding taxes, but rather seeking growth and new opportunities in a difficult marketplace.
"The analysis in the report is materially flawed and the figures do not accurately represent our facts and circumstances. As we've said all along, this transaction is driven by growth, not tax rates. Going forward, we do not expect our tax rate to change materially," the company said in a statement.
Tim Horton's has not commented on the report, but it did confirm that its shareholders approved of the deal recently.
Over the past year, President Obama and Democrats have lambasted corporate tax inversions and accused the corporations of being unpatriotic. The president said that United States companies are taking advantage of these loopholes, while also using the resources offered within the country.
In September, leading lawmakers proposed legislation to crack down on this business practice. Meanwhile, Treasury Secretary Jack Lew unveiled a series of measures to tackle this growing problem for the federal government and said it would deter companies from taking part in this unfair scheme.