A second case of Ebola has been diagnosed in America, and health officials are blaming a "breach of protocol" for the first-ever transmission of the disease in the US. Oddly enough, the nurse who has contracted Ebola states that she has not been able to pinpoint just when that breach occurred. It is possible that other healthcare workers have been exposed as well, according to federal health officials. As Yahoo News explains, "The worker wore a gown, gloves, mask and shield while she cared for Duncan during his second visit to Texas Health Presbyterian Hospital."
Protective Gear Worn During Contact
The report from Yahoo News shares, "The hospital worker, a woman who was not identified by officials, wore protective gear while treating the Liberian patient, (Thomas Eric Duncan) and she has been unable to point to how the breach might have occurred, said Dr. Tom Frieden, head of the Centers for Disease Control and Prevention. Duncan was the first person in the U.S. diagnosed with Ebola. The CDC confirmed Sunday afternoon that the woman had tested positive for Ebola — the first known case of the disease being contracted or transmitted in the U.S.
The missteps with the first patient and now the infection of a caregiver raised questions about assurances given by U.S. health officials that any American hospital should be able to treat an Ebola patient and that the disease would be contained."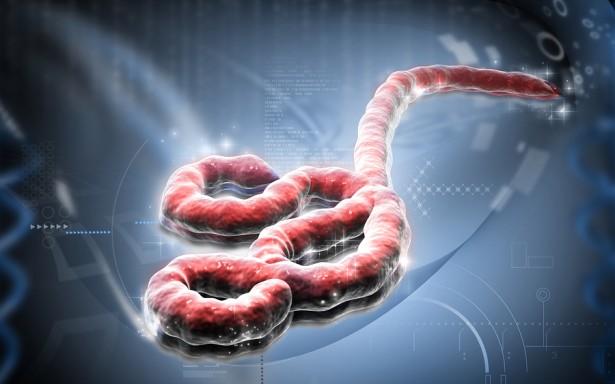 Breach of Protocol Blamed by CDC
At a briefing which took place in Atlanta, Ga., Dr. Frieden stated that healthcare officials were deeply concerned about the transmission of the disease, and that "there was a breach in protocol and that breach resulted in this infection" at some point during the treatment of Duncan. An investigation is underway into the infection of the health care worker and exactly what the breach in protocol could have been. According to the White House, President Obama has asked the CDC to move quickly on the investigation. Many feel that there is a bit of irony at this request, since the Obama administration has refused to close America's borders to prevent the spread of the disease.
What's Being Done to Protect Those in Contact With Nurse?
So what is being done to protect those who may have come into contact with the health care worker? The Yahoo report goes on to explain, "Dallas police stood guard outside her apartment complex and told people not to go inside. Officers also knocked on doors, made automated phone calls and passed out fliers to notify people within a four-block radius about the situation, although Dallas authorities assured residents the risk was confined to those who have had close contact with the two Ebola patients."
What Do You Think?
Do you feel that perhaps the CDC and the Obama Administration are not telling us everything about how Ebola is transmitted? How can a health care worker in full protective gear end up catching a disease which is supposedly not airborne? How can the CDC determine a breach of protocol if no one remembers or witnessed one? Opinions welcomed in the comments below.