Technology experts and cryptocurrency enthusiasts say the digital currency industry is the "first thing like the Internet since the Internet." The growing popularity of Bitcoin (BTC) and the widespread adoption of the virtual currency will create specialized parallel processors in emerging markets, predicts Marc Andreessen co-founder and principal of Andreessen Horowitz.
Speaking at the Open Compute Summit this past week, Andreessen believes bitcoin provides Silicon Valley with a tremendous opportunity as it could very well lead to a new wave of chip design concepts.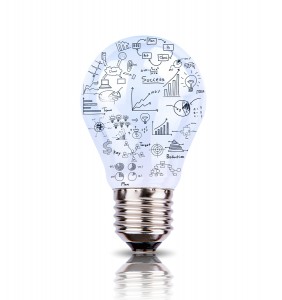 "Crypto currency is the first practical way to do business over the Internet with no central hub or trust authority needed to validate a secure transaction," stated Andreessen. "It seems like a very, very big opportunity because it will be used by everything from big stock exchanges to services like AirBnB sending electronic room keys back and forth for individual locks."
Indeed, according to Andreessen, the future of bitcoin is very bright and the technology that will be created in the future will be superb – right now there are already pitches for bitcoin-optimized datacenters.
Others at the conference aren't so enthusiastic about bitcoin.
Thomas Sohmers, a 17-year-old who is the chief executive of high-performance server startup Rex Computing, argued bitcoin is "kind of [a] Ponzi or pyramid scheme" – a common complaint made by critics of virtual currencies – and those who entered at the ground floor have garnered the most profits. He has even encouraged his partners to cease searching for bitcoin technology.
"It's the biggest waste of processing power in the world," said Sohmers. "There are already ASICs out there for bitcoin mining."
For more bitcoin news follow PFhub on FaceBook, Twitter or bookmark this page.