Are you a fan of both bitcoin and Big Fish Games? Now you can embrace both after it was announced in a press release that the American gaming website is partnering up with Coinbase to begin accepting the digital currency for games and in-app purchases.
Big Fish is one of the world's biggest producers of casual games and has now become the first video game company to appear on Coinbase's list of 25,000 merchants. Every single game listed on Big Fish, such as Pets in Distress and Hidden Express, can be purchased on the website with bitcoin and its free online games will permit users to pay with the virtual currency for in-apps.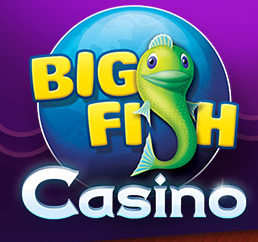 More than 100 million people play Big Fish Games annually. It generated more than $266 million in revenues last year.
In order to for players to use bitcoin on Big Fish, customers must use a Coinbase wallet or any other type of bitcoin wallet. With the private firm's instant exchange feature, users will not be prone to bitcoin volatility as all transactions will be immediately completed and converted into United States dollars.
"Our partnership with Big Fish is our first with a game company merchant, and not only signifies the growing adoption of bitcoin across major industries, but also the future of small purchases on the internet," said Fred Ehrsam, co-founder of Coinbase. "Base fees on credit cards can take 15 percent or more of small purchases on the internet.  Big Fish not only wanted to have an alternative and less costly form of payment, but also wanted to stay ahead of the curve by offering its customers options on how to pay for their entertainment."
Coinbase is financially backed by Andreeson Horowitz, a venture capital firm that was one of the earliest investors in Facebook.
In the past year, other websites have decided to offer its clients bitcoin payment options, including Overstock, TigerDirect and Zynga.