The present status of bitcoin in Thailand remains to be confusing to say the least. After shutting down the nation's largest bitcoin exchange platform, bitcoin.co.th, and then ultimately banning the digital currency, authorities allowed the website to resume operations and thus permitting usage of bitcoin.
The central bank issued another statement (PDF) late last week in which it urged citizens not to use the virtual currency because of the risks associated with it. It also told citizens to look at Mt. Gox as an example of how dangerous it is to allocate your money into bitcoin.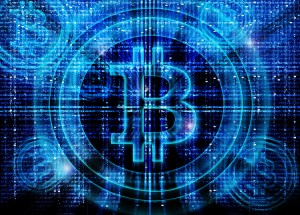 "Bitcoin is electronic data. Thus, it's not considered a currency and can't be used for payments, and it's not considered legal tender like money," the Bank of Thailand said in a statement. "With no self worth, the value of such data varies based on the needs of the market. Bitcoin changes in value very quickly and it could became something of no value if none desired it."
In addition, akin to other central banks, it confirmed that it would not be held responsible for any loss in digital holdings and individuals cannot claim damages since there are absolutely no laws in the Asian country to regulate bitcoin.
This comes as Deutsche Bundesbank board member Carl-Ludwig Thiele published another warning on bitcoin. Speaking with Frankfurter Allgemeine Zeitung on Sunday (via CoinDesk), Thiele said bitcoins are not a legitimate form of payment and they are a highly speculative and volatile financial instrument, citing the several bitcoin heists that have transpired in the past several months.
"Bitcoin users often assume that Internet payments with bitcoin are cheaper than international bank transfers or paying with a credit card. They forget, however, that the price of bitcoins fluctuates greatly, among other things. Ultimately, the losses can quickly become considerably higher than transfer or credit card fees."
He also called for the European Union to impose regulations.