Apple Inc. (NASDAQ: AAPL) is the target of another patent-related lawsuit, this time from the Wisconsin Alumni Research Foundation, or WARF. The lawsuit alleges that Apple's A7 processor chip directly infringes a patent held by the University of Wisconsin – Madison, U.S. Patent No. 5,781,752.
This document was granted on July 14, 1998 to four university researchers specializing in microprocessor architecture, and bears the name "Table Based Data Speculation Circuit for Parallel Processing Computer." Andreas Moshovos and three others are the patent holders of record.
The circuit created by the Madison scientists, according to the lawsuit filing by the Wisconsin Alumni Research Foundation, is a predictor which streamlines microprocessor performance by accurately forecasting dependencies of current instructions on previous instructions. In layman's terms, this speeds up the processor while lessening the amount of system resources used by accurately guessing which earlier instructions will most closely match the new input and start executing the desired action before the user has finished entering the command.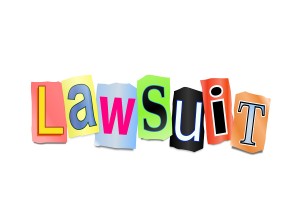 This technique, known as branch prediction, existed before Moshovos' patent was granted. However, the University of Wisconsin invention represents a notable improvement over previous designs and a unique approach to performing this processor function. Now, WARF alleges, the A7 chip uses the specific technologies developed in Madison, supporting this accusation with the fact that Apple, Inc.'s chip-related patents cite Patent '752. It should be noted that practically all patents cite other patents.
Regardless of whether or not WARF wins its lawsuit against Apple Inc. the legal action may have profound ramifications for the Cupertino-based technology firm. In the process of defending itself, Apple will likely be forced to reveal proprietary details about its A7 chip, which until now has been a closely guarded company secret. Indeed, there is already speculation in some quarters that the main purpose of the litigation is to force Apple Inc. to reveal some or all of the A7's engineering.
According to Apple Insider, the Wisconsin Alumni Research Foundation wants unspecified monetary damages, legal fees, and an injunction compelling Apple to either obtain a license from the patent holders or cease using the A7 processor entirely in their products. Major products that use the A7 include the iPhone 5S, the iPad Mini, and the iPad Air.
WARF is a nonprofit organization serving several functions, including transforming inventions and discoveries made at the University of Wisconsin into commercial products. It is a non-practicing entity, or NPE, and is listed by Business Insider as one of the eight largest "patent trolls" active today. The Foundation holds, or has applied for, more than 2,500 patents, putting a formidable array of intellectual property rights at its disposal at those moments when it decides to take a company to court.
For more Apple news follow PFhub on Twitter or bookmark this page.