There is speculation that Apple Inc. (NASDAQ:AAPL) may release a larger 'budget iPhone' to target emerging markets such as China. The low-cost iPhone would have a larger screen and an updated design.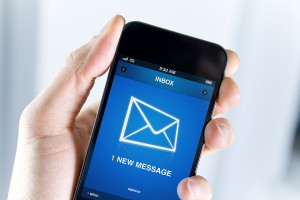 "Apple will roll out a low-cost version of the iPhone for China and other emerging markets in the second half of 2013, according to supply-chain sources.
Some sources claimed that they have seen the sample of the low-cost iPhone, which will come with a larger display, meeting the prevailing trend for the adoption of 5-inch displays for high-end models. They added that the low-priced iPhone will also have a brand new exterior design."
Rumors of a budget Apple Inc. (NASDAQ:AAPL) iPhone are nothing new however and typically revolve around the Apple Nano product line. Brian White recently stated Apple was going to offer various sizes and colors of the iPhone to target different markets.
CNET adds doubt to this rumor by noting that larger screens typically show up on high-end models. It would only make sense that it would cost more to produce a screen larger than the current iPhone 5's four inch screen.
Disclosure: Share Holder