Apple Inc. (NASDAQ:AAPL) has bottomed out and is heading for a 22% or more rally according to Tom DeMark on CNBC. Tom DeMark, founder of Market Studies and well respected 'Market Timer' said AAPL has reached a bottom. His exact bottom for AAPL was $494.50.
After hours trading reached as high as $491.20 (last checked) once Demark's report hit the air. He expects a gap in the morning opening somewhere between $494 to $495 moving strong from there to $600+.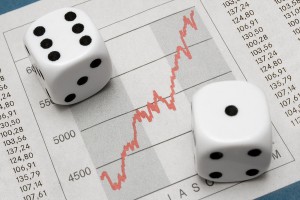 DeMark went on to say "tomorrow should produce a 13 which is the bottom" and "the market is exhausted". According to Tom DeMark today or tomorrow marks the bottom for AAPL and a strong rally is expected.
The funny part about this news which is undoubtedly good for Apple is that it aired on CNBC, home of the AAPL bashes Melissa Lee and Jim Cramer. Totally out of character Melissa Lee didn't even try to push back with her bearish tactics. I'm pretty sure most parts of Mad Money are pre-recorded so I don't think we will see Jim's reaction to DeMark's comments tonight.
Is Tom DeMark right have we really reached a bottom for Apple Inc. (NASDAQ:AAPL)? By Wednesday according to Denmark we should have our answer.
Disclosure: Share Holder