Apple Inc. (NASDAQ:AAPL) is planning to cease production of the iPad 2 tablet in the immediate future, according to information provided by industry sources today. Consumers now overwhelmingly prefer the iPad Mini and iPad Air, causing new shipments for the first quarter of 2014 to fall to a mere 300,000 units. The iPad 2 has remained on sale for a surprisingly long time, considering how quickly the Cupertino firm usually discontinues older products when an updated version is created and marketed.
According to some reports, Apple Inc. (AAPL) kept the iPad 2 on the market largely due to sales to organizations such as corporations and schools, rather than to individuals. These purchasers were interested more in a relatively low price point than cutting edge technology. Even these sales have dwindled to practically nil, however, as the retail price of the iPad 2 and the iPad Mini with Retina display have equalized at $399.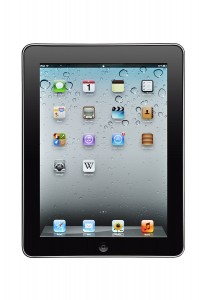 This move was predicted several months ago in November 2013, when an analyst at KGI Securities noted that the rapidly dropping sales figures would probably prompt removal of the older iPad from Apple's product lineup. The iPad has been on sale for a remarkable run of three years, far longer than the usual survival of an Apple product. Its outdated nature is underlined by the fact that it uses the A5 processor, while today's iPad Air and iPad Mini use the A7 processor, a full two generations later in the development chain.
The iPad 2 will remain on sale until current stocks run out, but production of new units will cease in the near future, if it has not already stopped. Its popularity survived two subsequent generations of iPad, the third and fourth, and overlapped well into the product lifespan of the Air and Mini. Of the approximately 100 million iPads forecast to be shipped during 2013, 10 million were projected to be iPad 2s, or approximately 10 percent of sales. Purchases have finally tailed off, however, prompting the latest move by Apple (AAPL).
The tablet's survival is rendered all the more impressive by the fact that the sixth generation iPad – the iPad Air 2 – is rumored to be slated for release in or around October 2014. The resources which would have been used to make more of the second generation iPad had it continued in production are likely to be redirected towards manufacturing the first of the latest tablet variant instead.
For more Apple news follow PFhub on FaceBook, Twitter or bookmark this page.