Will Apple Inc. (NASDAQ:AAPL) be refining Siri in order to address customer complaints? A recent job posting made by the Cupertino firm may answer that question affirmatively, hopefully giving critics of Apple software products a run for their money.
A major attempt to refresh and refine Siri's dialog will be made according to the posting which calls for a "Siri writer/editor," and mention of expanding what the software can do was also listed as a goal in Apple's call to fill the position.
And this change is likely to be welcomed by consumers. Even though Apple Siri technologies were novel and notable at the time of their release, increased competition from rivals, including Android's conversational voice features, has left Siri, as we know her, in trailing in the voice-assistant dust.
Apple's last update to Siri came in iOS6, which was released in September. More information about movies, restaurants, sports scores and deep integration with Facebook were made.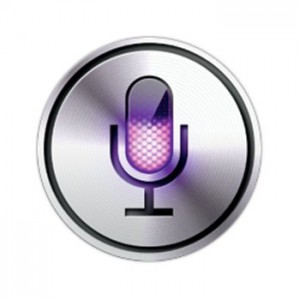 The ideal candidate for this job, according to the posting first spotted by 9to5 Mac and further reported on by CNET's Josh Lowensohn, will be "someone who combines a love for language, wordplay and conversation with demonstrated experience in bringing creative content to life within an intense technical environment." The post also notes that Siri is "known for 'her' wit, cultural knowledge, and zeal to explain things in engaging, funny, and practical ways," so the ideal candidate might also come equipped with an understanding of those personality traits as well.
This is also a marked change in tune from Apple's (AAPL) earlier alleged stance of "buy a different phone," as it was determined in a March lawsuit that customers dissatisfied with Siri who failed to make use of Apple Inc.'s 30 return policy were not entitled to damages connected to charges of misleading advertising campaigns when plaintiff Frank Fazio lost his suit.
His complaint read that, "On many of Apple's television advertisements, individuals are shown using Siri to make appointments, find restaurants, and even learn the guitar chords to classic rock songs or how to tie a tie," Fazio's complaint reads. "In the commercials, all of these tasks are done with ease with the assistance of the iPhone 4S's Siri feature, a represented functionality contrary to the actual operating results and performance of Siri."
It would be amazing to see if Apple Inc. AAPL actually manages to address any of those complaints in this refresh, even though they're a tough order. Apple also made mention at the time of the ruling that its iPhone 4 launch was its most successful ever.
But perhaps it is now clear that some tweaks to Siri and its iOS application, which were purchased in 2010, are clearly necessary to keep customers satisfied. They have "other phones" they can now buy. How this will roll out, however, is still a secret as most plans Apple (AAPL) has for product are kept that way until they are ready to roll out. The candidate that ends up being selected won't know anything about the project until he or she is hired.