Industry experts had high expectation from Apple Inc. (NASDAQ:AAPL) Global SIM but it was unable to impact the wireless industry the way the they had expected. However, the telecom giants should not reject the Apple Global SIM altogether. With the arrival of Internet of things there is a possibility that the Global SIM might have applications beyond the iPad. A Global SIM offers services which are not restricted just to Smartphone and tablets.
According to Dan Jones of light reading the next coherent step for Apple SIM would be to enter into Telematics market. AT&T Inc. as well as Vodafone Group has been using global SIMs in connected cars for a long time now and it's time for Apple to go down that road as well.
Jones explains that switching SIMs in connected devices such as automobiles is not only more expensive but requires more labour as well. Therefore it would make sense for automobile manufacturers to switch to Global SIM by Apple. Factory installed Global SIMs will give the buyers flexibility of choosing their own network provider. Restricting the cars to one particular carrier does not make sense since cars have more life as compared to phones and internet providers.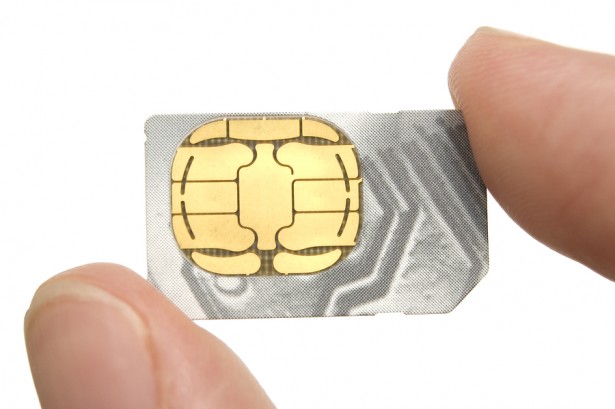 The new Apple SIM has the ability to accommodate different cellular carriers; it will allow the users to select from short-term plans from carriers in U.S and U.K on iPad Air 2 and mini 3. Apple explained that the customers can choose the plan that suits them the best without having to sign a long-term commitment. Also the customers will have option of choosing a local carrier while travelling. This flexibility of choosing carriers without physically changing SIMs is a very promising idea. However, now Apple is trying to convince carriers to come on board with Apple's idea. So far only four operators are on the same page as Apple on this matter. Three of those carriers are U.S based (AT&T, Sprint, T-Mobile) and one is U.K based (EE).
The connected car industry
According to several surveys the connected car industry is increasing and in-car connectivity plays an important role in the purchase decision for many buyers. AT&T and Ericson conducted a study in which they found that 72% of automobile customers are agreeable in waiting for their choice of manufacturer to implement car connectivity.
However, 50% of the consumers showed willingness in switching to a different manufacturer that is already offering car connectivity services. The demand for car connectivity is increasing by the day and by the year 2018 it is expected to hit $20 billion. Only last year the car connectivity industry gathered revenues of $8 billion.
Car connectivity with Global SIM will become easier but if Apple takes its Global SIM idea from iPad to iPhones than the market will expand further. However, this step is a little more complicated and it will take a lot of time to bring its global SIM idea to the iPhones. For now with the increasing demand of Global SIMs, Apple is also expected to witness great popularity as far as its Apple SIM is concerned.