As part of its fourth-quarter earnings report, discount retail juggernaut Wal-Mart announced it would be giving a pay increase to about half-a-million workers at its retail outlets across the United States as well as at all Sam's Clubs.
The wage hike will begin offering hourly associates $9 per hour in April and by early next year all current associates will receive at least $10 per hour. Also, department managers will be paid a minimum of $13 per hour beginning this summer and then $15 by early next year.
Wal-Mart currently pays its average full-time hourly wage employees an average of $12.94, the company says on its website.
"After all, we're all associates. We have different roles at different times in our career and every one of them is important," wrote Doug McMilon, Wal-Mart CEO, in a blog post. Today's cashiers will be tomorrow's store or club managers. Today's managers are tomorrow's vice presidents. Tomorrow's CEO will almost definitely come from inside our company."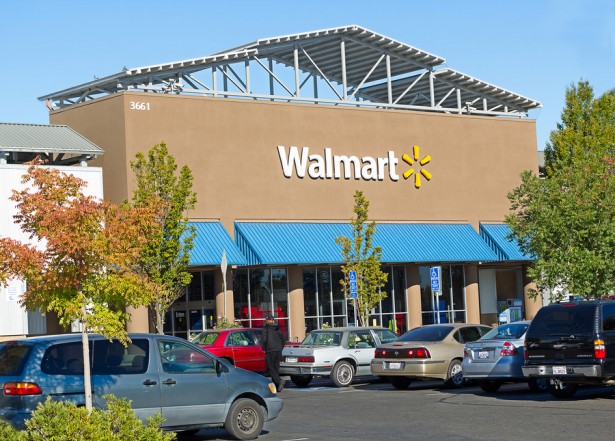 McMilon added that providing opportunities to its staff will be just as important as wages because it will allow its entry level clerks to climb that corporate ladder. "Let's work together to serve our customers, grow our company, and take care of one another."
It's unclear if it will raise hourly wages for other jurisdictions around the world.
Anti-poverty organizations, unions and liberal politicians will surely respond to the move throughout Thursday and Friday. Many activists have staged protests across the U.S. in recent months in favor of a $15 minimum wage for fast-food and retail workers.
Q4 Earnings
Although the pay raise is garnering the most attention, Wal-Mart posted its fourth-quarter earnings. The multi-national retailer beat earnings estimates bust it missed on revenues.
It reported earnings of $4.97 billion, a per-share basis of $1.53 and earnings were $1.61 per share. The Bentonville, Arkansas-based corporation posted revenues of $131.57 billion, which was just under the analysts' expectations of $132.32 billion.
The company projects full-year earnings to be somewhere between $4.70 to $5.05 per share.
Wal-Mart shares have performed rather well since the beginning of the year. In the last 12 months, the stock has risen 14 percent.