If you wish to support Wikipedia you can now do so with bitcoin.
The online encyclopedia announced in a blog post that it is accepting bitcoin contributions to help support the Wikimedia Foundation. Partnering with Coinbase for this new endeavor, readers can now help the open-source website with digital currency.
Lisa Gruwell, chief revenue officer at the Wikimedia Foundation and the blog post author, wrote that it was because of the grassroots community's continuous call for the website to incorporate bitcoin into their fundraising model that led to the leadership to finally decide to move ahead with using virtual currency.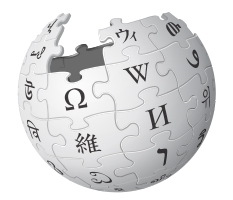 It's a very easy and simple process: browse to Wikipedia's donation page and select to pay in bitcoin. In addition, users maintain the option of contributing a one-time donation or signing up for regular donations. Although Wikipedia finds bitcoin an innovative technology, it will not keep its bitcoin holdings and instead convert them immediately into United States dollar to avoid value fluctuations.
"During this review, we identified a new way to work around past technical challenges, as well as to minimize the legal risks of accepting bitcoin," Gruwell wrote. "Through our work with Coinbase, a bitcoin wallet and payment processor, we're able to immediately convert bitcoin to U.S. dollars, requiring minimal technical implementation on our end. Since we now also have guidance on how to account for bitcoin, there is a clear understanding of how to legally manage it."
Adam White, Coinbase director of business development, said Wikipedia will become the largest non-profit organization in the world to accept bitcoins. It was previously announced that Coinbase would now be waiving processing fees for each registered charity – it came as BitPay confirmed that it would waive all fees for merchants if they don't need support or premium features.
Earlier this year, Wikipedia co-founder Jimmy Wales launched a Coinbase wallet and shared his bitcoin address on Twitter. He received an influx of donations and contributed them to the Wikimedia Foundation.