According to a report from the Chicago Tribune, "A white Ohio woman is suing a Downers Grove-based sperm bank, alleging that the company mistakenly gave her vials from an African-American donor, a fact that she said has made it difficult for her and her same-sex partner to raise their now 2-year-old daughter in an all-white community."
Wrong Sperm Sent to Lesbian Couple
In the lawsuit, which was filed on Monday at the Cook County Circuit Court, a Uniontown, Ohio resident by the name of Jennifer Cramblett states that the Midwest Sperm Bank did not send her the vials of sperm from a white donor as she and her life partner had ordered, but instead sent her vials of an African-American donor's sperm.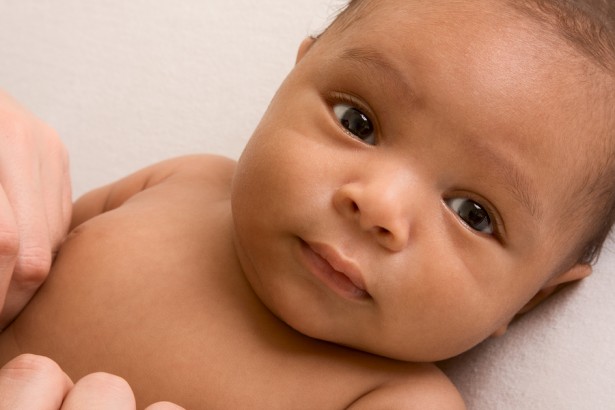 Lawsuit Filed Years Later
The vials of sperm from an African-American donor were actually sent to Jennifer and her partner, Amanda Zinkon in September of 2011. Their mixed-race baby was born in August of 2012, but it has taken the couple two years to decide to file a lawsuit against the sperm bank. According to the report, "After searching through pages of comprehensive histories for their top three donors, the lawsuit claims, Cramblett and her domestic partner, Amanda Zinkon, chose donor No. 380, who was also white. Their doctor in Ohio received vials from donor No. 330, who is African-American, the lawsuit said." The sperm bank sent Jennifer a letter of apology and a refund check for the six vials of incorrect sperm in September of 2011.
Litigant Claims Fear, Anxiety, and Uncertainty About Baby's Future
In the litigation, Jennifer is suing the Midwest Sperm Bank for wrongful birth and breach of warranty. She cited emotional and economic loss. The suit states, "On August 21, 2012, Jennifer gave birth to Payton, a beautiful, obviously mixed-race baby girl. Jennifer bonded with Payton easily and she and Amanda love her very much. Even so, Jennifer lives each day with fears, anxieties and uncertainty about her future and Payton's future."
Lesbian Mothers Have Issues With Race?
The lawsuit explains how these white lesbian mothers have issues raising their mixed-race child in an all-white community. Jennifer was raised in a racist environment and was not around African-Americans until she was in college. She shares her discomfort at having to take her daughter into a "black neighborhood" to get her hair cut. She is also afraid of the attitude that her all white family, who has never really accepted Jennifer being a lesbian, could have towards a mixed-race child. She also worries about the stress and anxiety that she will have when her mixed-race daughter enters an all white school.
What Do You Think?
Many feel that this is an ironic and sad story of a greedy, racist woman. The lawsuit was not filed until the child was two years old. Why wait so long? Did the friends of family of a racist lesbian couple make them feel that their mixed-race baby is somehow inferior? Is a child now like a Walmart product…send it back for a refund if it isn't what you envisioned? Of so, even Walmart has a limited time on returns. This couple was already reimbursed for the cost of the vials of sperm. And how can a lesbian couple, who has no doubt faced discrimination many times in their lives, show the same intolerance and discrimination for their own child? The lawsuit says that Jennifer is fearful, uncertain, and has anxiety about her child's future. Don't all mothers feel the same way? What do you think?