How badly do you need coffee in the morning?
For the next two weeks, you don't have to pull out your wallet when you head over to McDonald's (NYSE:MCD) to imbibe your morning ritual. Instead, the fast-food juggernaut is offering free morning coffees for the next two weeks as part of another initiative to bring more consumers their way.
Beginning Tues., Sept. 16, McDonald's customers will receive a free small cup of coffee from 7 a.m. to 10:30 a.m. and run until Sept. 29, which is also National Coffee Day. The company is also hoping that its customers will pick up their breakfast along the way as well, and continue doing so throughout the promotional period and afterwards, too.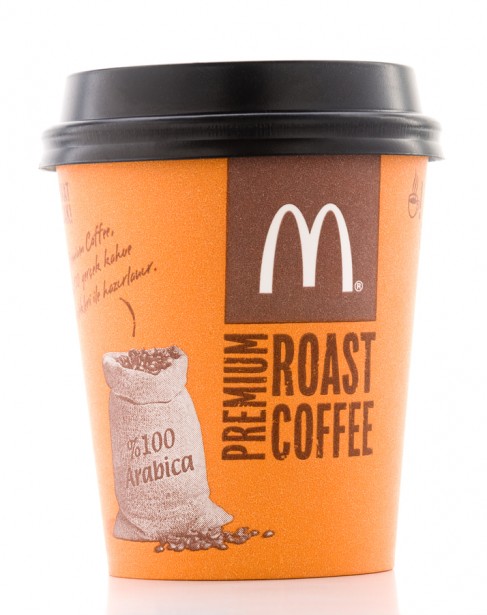 "We know our guests are busy, especially during the morning, and a free cup of coffee goes a long way in helping get their days started," said Greg Watson, senior vice president of McDonald's US Menu Innovation, in a statement.  "That's why we want to treat customers once again so they can taste for themselves just how great their mornings can be with a cup of McCafé coffee and freshly made breakfast."
In addition to consuming coffee, McDonald's is encouraging everyone to "sip and tell" on Twitter by using the handle @McCafe and using the hashtag #SipandTell. Those who tweet interesting stories will be surprised with custom gifts and experiences to improve their mornings.
The home of the Big Mac is betting that its free coffee will help boost sales after McDonald's reported earlier this month of a 3.7 percent decline in international same-store revenues – the Asia-Pacific led the way with a significant 14.5 percent drop-off. Also, a survey discovered that consumers across all age demographics are lowering their visits to establishments like McDonald's, Burger King and Taco Bell, citing affordability and healthier food options.
This isn't the first time that McDonald's has launched a free coffee promotion. Since attempting to compete with the likes of Starbucks in the United States and Tim Hortons in Canada a few years ago, McDonald's has been putting forward free weekly promotions at least once a year in a bid to get the aforementioned companies' customers – Starbucks regulars complain about the prices and Tim Hortons patrons criticize the quality of its products.
Indeed, there are other methods that McDonald's is incorporating to prompt you to become a regular coffee connoisseur at any of its franchises. One of these measures is by introducing McCafe at grocery stores akin to Starbucks, Dunkin' Donuts and Tim Hortons. Customers can purchase the company's signature roasts, including breakfast blend, French and decaf.
Other simple but effective schemes consist of offering products with a pumpkin flavor, expanding its pastry selections and enhancing its fruity beverages in order to tap into the health-crazed market, which are usually non-coffee consumers.
Are we approaching the precipice of a revamp of the fast-food market? With specialty coffees, healthier food choices and a greater focus on the calorie content, many would say that consumers are being provided with better alternatives.