Twitter Inc.,(NYSE:TWTR) is believed to be the latest in a long line of tech companies helping out the prediction industry. Recently, reports have stated that Facebook Inc. (NASDAQ:FB) can accurately predict how long your relationship will last. That is both interesting and scary. So, the question remains whether or not the purpose of today's technology is to mimic the use that psychics had for ancient civilizations, and that is to give omens of the future.
With hundreds of millions of tweets, there is certainly a way to pinpoint and track trends posted on Twitter. Nathan Kallus, at the Massachusetts Institute of Technology in Cambridge, says that crowd behavior can be forecast using Twitter. He studied posts related to the 2013 Morsi overthrow in Egypt and states that the events could be envisioned days ahead of their taking place.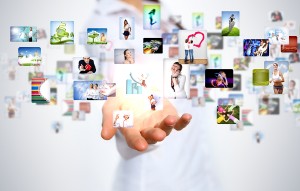 All of this makes sense given the fact that social media is an online hangout for many groups. They are used to schedule in-person meetings and to share news and updates. Kallus also asserts, "The gathering of crowds into a single action can often be seen through trends appearing in this data far in advance." Mining through various tweets is just the first stage of analyzing the data.
A company called Recorded Future, based out of Cambridge, MA provides this type of information by scanning 300,000 diverse web sources in seven languages. From there, it looks for mentions of future events.
A mass protest is something that is usually covered on all major news networks. By taking a look at those, then extracting tweets leading up to the occurrence; you can figure out how to surmise when they will happen. Twitter is already predictive by nature, but is it predictive enough to foretell the future? If so, how will this affect the company's valuation and who will find this tool useful?
For more Twitter news follow PFhub on FaceBook, Twitter or bookmark this page.