Major product brands have begun advertising and offering membership discounts and similar promotions directly to shoppers, using the inMarket platform for Apple Inc.'s (NASDAQ:AAPL) iBeacons. This process, which is known as "Mobile to Mortar," or "M2M" (with "mortar" referring to the phrase "brick and mortar store"), bypasses store programming of the iBeacon to deliver content straight to the end purchaser from the maker of brands stocked on the shelves, such as Hershey's or Sun-Maid.
This setup is, of course, highly beneficial to the stores using iBeacons. Getting advertisements and deals directly from the brand manufacturer eases the burden of time, effort, and thus expense that goes into creating and curating material to be broadcast from the iBeacons. The monetary and opportunity costs of advertising specific products are moved a step further away, to the manufacturers of the goods themselves, while the real benefits of actual sales accrue immediately to the retail store itself.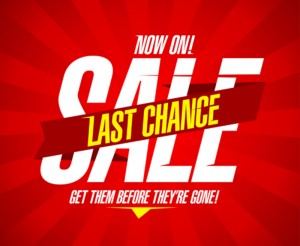 There are at least 200 stores currently using inMarket's M2M system, clustered in Seattle, Cleveland, and San Francisco. Adoption is spreading quickly and numerous additional locations are expected to host the platform in Miami, New York City, Boston, and Los Angeles before the end of April. 20 million mobile shoppers are already under the umbrella of Mobile to Mortar coverage, and the planned expansions will add tens of millions more.
Zatarain's, a brand focusing on New Orleans style foods and owned by McCormick & Company, was the pioneer on M2M, offering coupons and loyalty points to shoppers. Other firms slated to follow suit include such grocery giants as Procter & Gamble, Kraft, and Coca Cola. InMarket's M2M hooks into Apple's (AAPL) iBeacon system via a quarter-sized beacon, according to the company's website, which can be placed practically anywhere in the retail environment without disrupting existing displays.
Procter & Gamble, in particular, has been avid in pursuit of using Apple's (AAPL) iBeacon tech and inMarket's M2M to target specific demographic sectors. According to a case study by inMarket, M2M proved useful in delivering advertising media such as banner ads, opt-in messages, and the like to "millenial moms" who rarely saw the types of advertising Procter & Gamble usually utilizes.
Though the constant popping up of advertisements and coupons on an individual's mobile device might seem annoyingly intrusive, it must be recalled that the iBeacon system must be opted into deliberately before promotions appear. Apple Inc.'s (AAPL) low energy Bluetooth broadcasting solution seems to be expanding steadily into new venues and situations, creating successful businesses such as inMarket as it continues its advance into daily life.