Gone are the days when the only place Google Inc. (NASDAQ:GOOG) had in our lives was as a search engine. The giant has been investing to change its influence on the world and this article is dedicated to put a spotlight on some of its best gadgets that the software mogul has introduced in the market.
Google Chromecast
Many companies have built devices for displaying content on your TV from your laptop but nobody makes it as easy and convenient as this devise. The best part is that the device is wireless and the hassle of wires goes out of the window. All your content from your phone, tablet or laptop can be displayed conveniently once you plug it in the HDMI port. Being competitively priced at $35, it's a must get for everyone.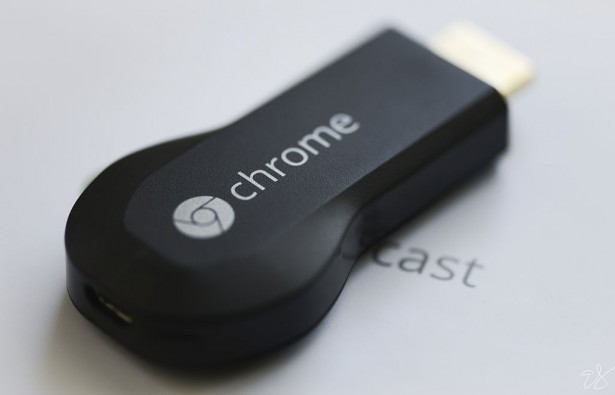 Google Nexus 5
Again we have another gadget competitively priced by Google which features a 4.95 inch HD display screen, quad-core processor along with a 2 GB RAM! This RAM was good enough for all the phone critics and helped Google sell its flagship smartphone. It also has an 8 MP camera but the battery life is cause for alarm if you are a heavy user because then it wouldn't last all day for you. However, this is a top-end Android offering from Google getting great reviews. Speaking of software it has Android 4.4.4 KitKat which is the very latest.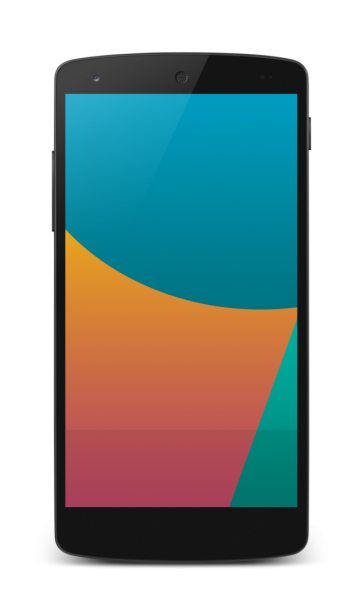 Google Nexus 10
A tablet co-developed by Samsung and Google the Google Nexus 10 has a display which can put Apple to shame; the 2560×1600 pixel display can be all yours for a price which is lesser than the iPad. The nexus is 49 grams lighter than the iPad and the surface gives you an excellent grip which makes one hand operation very easy. The camera captures mediocre snaps however, the Photo Sphere software lets you go panoramic with excellent results. The speakers are great for everyday use but if you hold it from a side you will cover one of the speakers with your hand. With a 9 hour video playback, the battery has extremely impressive performance.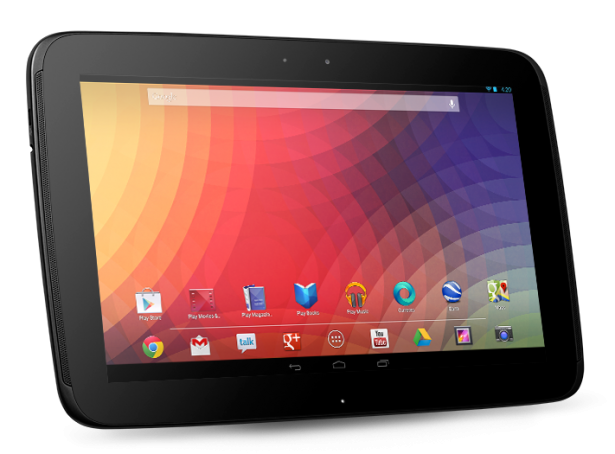 Google Chromebook Pixel
This budget netbook is an extremely attractive laptop which definitely scores better than the Acer, Samsung or HP Chromebooks released previously. This chromebook has excellent performance with its 1.8Hz Dual-Core i5 processor, 4GM RAM, 32 GB storage, 1TB online storage and an HD webcam which is excellent for video calling. The worst part about this laptop is the fact that it literally becomes useless without an internet connection which is its Achilles heel, as a free and fast isn't available everywhere yet!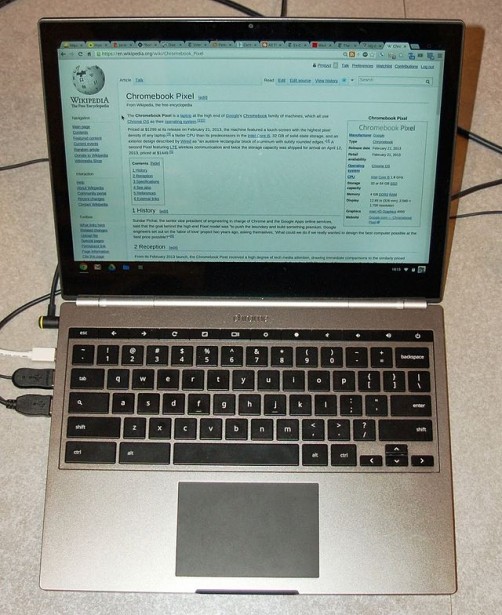 Google Glass
Google Inc. (NASDAQ:GOOGL) next level offering is the wearable computer called Google Glass. Having directions, speech recognition, search, text messaging, Camera, Google Now and other applications this product has everything that technological buffs would want. Google Glass was named among the best inventions for the year 2012 by Time Magazine. Most of the features in Google Glass are the same as those find in smartphones. Even though the product wasn't that well received, but the mere concept behind the invention is worth mentioning.