Rare indeed are the moments when a prominent CEO such as Tim Cook of Apple Inc. (NASDAQ:AAPL) is challenged to upend a bucket of ice water over their head in public. Nevertheless, Philip Schiller, one of the Cupertino electronics firm's head advertising executives, tweeted photographs of himself pouring such a bucket over his own head while standing on a public beach, and threw down the gauntlet to Mr. Cook to follow his example.
The occasion that prompted this action is a drive to fight Lou Gehrig's Disease by the ALS Association, which came up with the unusual challenge to help bring more attention to this pressing health issue. Those challenged are supposed to respond within 24 hours by either dumping cold water over their head, and providing the photographic proof, or making a donation to the Association. Thus far, the challenge appears to be a highly successful public relations gimmick, boosting 2014 donations to $4 million compared to $1.12 million in 2013.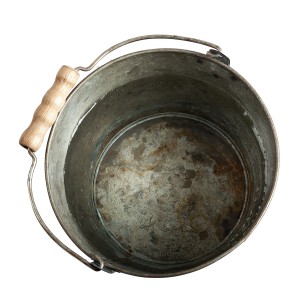 Mr. Schiller posted three photographs, the first showing him dry, the second showing the moment when he poured the water over his head, and the third depicting him standing soaking wet but laughing against a backdrop of sunlit ocean, beach, and cliffs. He challenged Tim Cook, his own wife Kim, and actor Chris O'Donnell to follow his example. The three challenged individuals have until 7:57 PM Pacific time (10:57 PM Eastern) to respond.
Many of the comments on Mr. Schiller's Twitter feed suggest that a not insignificant number of people are quite eager to see Mr. Cook upend a bucket of freezing cold water over himself on camera. The "photo op" created would indeed be a memorable one, and raises the interesting question of whether Steve Jobs, the quirky and unpredictable founder of Apple, would have accepted the challenge, at least before his health began to decline.
Phil takes challenge! Challenges Chris, Kim, and Tim. #IceBucketChallenge @PeteFrates3 @tim_cook @chrisodonnell #ALS pic.twitter.com/DfJIuY3hnb

— Philip Schiller (@pschiller) August 14, 2014
Responding would, of course, win Mr. Cook kudos from some quarters as living up to his new "social responsibility" approach to running Apple, while other sources would undoubtedly blast his action as a mere publicity stunt designed to increase sales of his products.
Regardless of whether or not Mr. Cook opts to respond with a donation, a bucket, or both, ordinary Apple users can also do their part with a donation on the ALS website.