Many have dubbed the past few months as the "season of recalls" as numerous automakers have ordered automobile recalls. The latest is Toyota, which is recalling more than 6.4 million vehicles around the world. Volkswagon also stopped selling one of its models after reports of leaks in the transmission oil cooler. Ford issued a recall of roughly 400,000 vehicles on Monday.
More than 12 million vehicles have been recalled so far this year. Although it appears that these companies are taking the matter seriously and taking the appropriate action, it seems that those behind the wheel are not.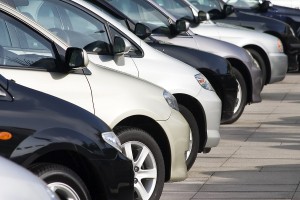 According to a new report that compiled data from regulators, safety advocates and the CarFax vehicle history company, close to one-third of all recalled cars and trucks never get repaired and an estimated 36 million vehicles with defects that are still on the road never get repaired.
This means that when the car owner doesn't get the matter repaired it could put the driver and others at risk.
"You've got 15 percent to 20 percent right off the bat who are probably never going to come in," John McEleney, a Chevrolet and Toyota dealer in Clinton, Iowa, told Bloomberg News. "They never get these corrections made for whatever reason, as much as the manufacturers and the dealers try."
Drivers are likelier to repair their vehicles if they are covered by warranty. Also, automobile dealers will repair a recall because they are reimbursed by the carmakers. Unfortunately for some, once the warranty expires or the car is sold then there is little desire by the owner to remedy the problem.
The report said that some drivers are not bothered to bring the car in for repair, especially if they have been driving the car for several years. Others, meanwhile, are concerned that dealers will attempt to up-sell them to purchase other services they might not even need.
To circumvent this growing problem, the National Highway Traffic Safety Administration (NHTSA) has implemented new rules that would require the notices to be made more public and make them more noticeable to drivers.
"If NHTSA decides that the rate is too low, on a particular recall, because the recall is significant or it's just a really low rate, they can force the manufacturer to issue a second notice to try and get more people in," said Stephen Selander, a former General Motors employee and now works in helping automakers issue recall notices.
We reported this month of how GM CEO Mary Barra delivered testimony to Congress in response to the company's slow response to its defective ignition parts that shut off power to air bags. More than a dozen deaths have been attributed to this deficiency.
Consumers in Canada, according to the CBC, are losing their confidence in automakers after the flurry of recalls. Drivers aired their grievances at the Edmonton Motorshow this past weekend, but George Saratlic, a representative for GM, argued that recalls are a good thing for both the company and their customers.
"When a company does do a recall or a safety fix of some sorts, it's in the best interest of our customers. It's about making that car safer," said Saratlic.
There is no official figure, but auto recalls come with a hefty price-tag: repair costs, legal costs and public relations costs.