Busy commuters and coffee aficionados are the next market demographic Starbucks (NASDAQ:SBUX) is looking to cater to. The global coffee chain is planning to establish smaller, express stores aimed toward busy commuters, while also creating premium coffee stores for those dedicated to their daily cup of java.
Starting in fiscal year 2015, Starbucks will launch new Starbucks Reserve stores over the course of the next five years and later expand the product to approximately 1,500 locations across the globe.
At the end of the year, Starbucks will open its Starbucks Reserve Roastery and Tasting Room in Seattle. This store will help its customers learn more about the coffee roasting process and also taste various specialty coffees in a 15,000 interactive retail environment.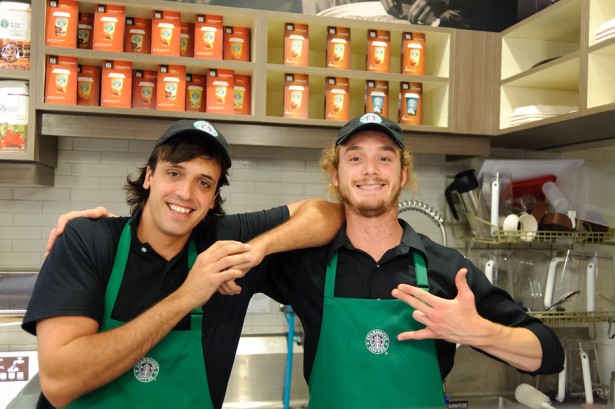 The purpose of this move is to compete against the rising tide of upscale coffee merchants, such as Stumptown Coffee Roasters and Blue Bottle Coffee. These companies are transforming the coffee sipping experience more into a wine tasting event with an array of options, including in-house roasting, specialty brewing, taste testings and direct sourcing of beans.
The first express store, meanwhile, which will open up in New York, will be both small and convenient with a limited food and beverage menu. In order to speed up the buying process, it will use digital and mobile phone payment services.
"Everything we have created and learned about coffee has led us to this moment," said Howard Schultz, Starbucks CEO, in a statement. "The Starbucks Reserve Roastery and Tasting room is a multi-sensory experience that will transform the future of specialty coffee. We plan to take this super premium experience to cities around the world."
Starbucks didn't just think of this out of the blue. This latest initiative has been in the developmental process for about two years.
Starbucks (NASDAQ:SBUX) shares have been up 0.11 percent since the start of the Friday morning trading session (at the time of this writing).