Speculation is running rife about what information and products Apple Inc. (NASDAQ:AAPL) is likely to reveal at this year's Worldwide Developers' Conference (WWDC), and the Financial Times has weighed in with the news that concepts for a "smart home" integrated with Apple products will likely be announced at the much-anticipated gathering. The Cupertino company appears to be moving into the next economic battlefield as electronics companies vie for consumer dollars in the new market of high tech homes that can be controlled remotely from mobile devices.
Google Inc. (GOOG) and Samsung are already making forays into the smart home field, and Apple (AAPL) is unlikely to leave this situation undisputed for long. Google purchased Nest Labs, a firm that produces smart thermostats that learn the user's heating preferences to automatically turn the heat up and down in order to save energy. The thermostat can be controlled remotely from a smartphone or tablet. Samsung's Smart Home includes televisions, refrigerators, and other appliances controlled via mobile electronics and providing information to them.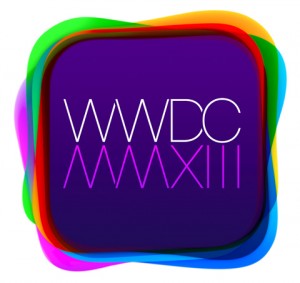 Apple's concept appears to be centered on communications between iPhones or iPads and technology within the home. Besides being able use their mobile device as a remote control for many different appliances, users might benefit from automatic functions also. For example, using some variant of the iBeacon system, the light could be set up to switch on when the homeowner enters a room with their iPhone, and switch off when they leave it.
As the Financial Times points out, the functionality offered by Apple is little different from that of its competitors. After all, there are only so many ways to remotely switch on a coffee pot when getting up in the morning, or check on the temperature in a refrigerator.
The Cupertino firm's biggest selling points are likely to be its homogenous, fully integrated ecosystem of hardware and software products, which eliminate compatibility problems caused by more fragmented platforms such as Android. It can also use the privacy it offers customers for selling leverage. Waking up in the morning and hearing their refrigerator singing a Minute Maid advertising jingle to them when they reach for the orange juice may be enough to persuade some people to abandon Google (GOOG), an ad-driven company, for Apple (AAPL), which does not serve up regular ads for third parties on its devices.