In its first major update of iOS 6, Apple Inc. (NASDAQ:AAPL) released iOS 6.1 Jan. 28 with some exciting new features. Not only does the update include 4G LTE support for 36 additional iPhone and 23 new iPad carriers, but U.S. users can now purchase movie tickets through Fandango using Siri voice assistant.
"Fandango is committed to innovating across all platforms and helping shape the future of moviegoing," Paul Yanover, president of Fandango, said in a statement. "With this new Siri feature, movie fans can quickly and easily discover the nearest theaters, find the most convenient showtimes, and buy tickets through Fandango to help make movie night perfect."
Siri was the much-anticipated darling of the Apple (AAPL) iPhone 4S last year, and first-day sales of the 4S exceeded expectations as consumers rushed out to try the new technology. Siri was riddled with flaws, but the public was forgiving of the new feature and instead considered its great potential. But after little changed with the iPhone 5 and iOS 6.0, Siri's inadequacies began to wear on customers' patience.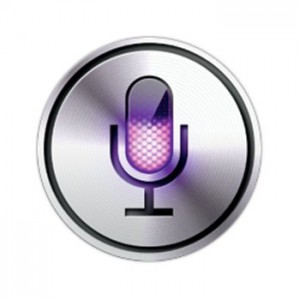 The Fandango-Siri combination once again shines a ray of hope onto Apple's ability to advance its own technologies. Siri still has its flaws, but it's a relief to finally see it moving in a direction of practical application. Fandango reports mobile ticket sales increased 171 percent during 2012 and now account for more than 30 percent of its overall ticket sales. The Fandango Apple (AAPL) iOS app is one of the top 10 free apps available in the app store.
Also in 6.1: Apple (AAPL) added a way to reset a phone's advertising identifier, which tells advertisers about a user's Web activitiy. iTunes Match subscribers can now download individual songs to iOS devices from iCloud. Apple also made minor changes to Safari and added new boarding pass behavior in its Passbook software.
"iOS 6 is the world's most advanced mobile operating system, and with nearly 300 million iPhone, iPad and iPod touch devices on iOS 6 in just five months, it may be the most popular new version of an OS in history," said Philip Schiller, Apple's senior vice president of Worldwide Marketing, in a release. "iOS 6.1 brings LTE support to more markets around the world, so even more users can enjoy ultrafast Safari browsing, FaceTime video calls, iCloud services, and iTunes and App Store downloads."
Apple (AAPL) iOS users can download the update by visiting the Settings menu from their mobile devices. After selecting "General," the update will display in the Software Update section. Users need at least 1GB of storage in order to download iOS 6.1.