In today's economy, it appears as if retirement has become a long forgotten concept, a desire to spend your winter years doing what you please, spending the fruits of your labor and completing a bucket list. For today's Baby Boomers, however, they're getting "sandwiched" and can't enjoy their golden years.
The Pew Research Center published a new report Thursday in which it examined the "sandwich generation," adults who are supporting their parents who are 65 years of age or older and grown children. It found that these individuals are using up all of their financial resources and have to delay their retirement plans.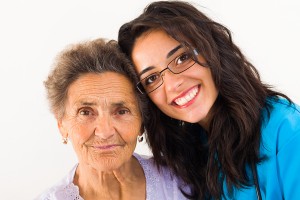 Pew opined that millions of people who are caring for the old and young are facing significant financial burdens, and as the cost of living continues to spike, it is turning into a transformative experience. A lot of the Baby Boomers who have grown children and parents move in, which then leads to heightened costs – 57 million Americans report living in multi-generational households.
According to the report, more than one-quarter (28 percent) of the sandwich generation claims to live comfortably, compared to 41 percent of adults who are not compelled to take care of elderly parents. Furthermore, a majority of the sandwich generation is middle-aged: 71 percent are between 41 and 59 and 10 percent are 60 or older.
Financial experts present the case that these are the ages to accelerate your retirement savings, but with the sandwich generation looking after multiple generations it can prove very difficult. The remedy to this problem is to address the sandwich issue directly by revising retirement strategies to accommodate realities.
"You can't let aiding others destroy your own retirement and your own future," said Katherine Dean, head of wealth planning at Wells Fargo Private Bank, in an interview with USA Today. "You have to make those decisions in concert with your own goals. Beware of the emotional aspects. It can take a toll."
Fidelity Investments notes that the average person has approximately $81,000 stored away for retirement, and about half of the respondents in the financial institution's recent survey don't expect to retire once they reach 65.
In order to combat the effects of such a matter, it is recommended that the heads of the household must first take care of their financial and emotional health. In addition, households must be able to establish ground rules and expectations, discuss openly about finances, update financial plans and plan for the unexpected.
It was also reported Sunday by the Associated Press that the wealth gap exists well into retirement, too. A report by the Urban Institute found that found that those with dual incomes and better education will do well in the current retirement system compared to those with less education, lower incomes and health issues.
Although Americans realize that they have to save for retirement, actually performing the necessary tasks to have money for a rainy day seems to be the hardest part.