Release dates for Apple Inc.'s (AAPL) release of iOS 7.1 have proven to be elusive, but rumors have recently solidified around a March 2014 release date. The latest information came today from 9to5Mac, which asserts that "reliable sources" indicate that next month is the most likely moment for this software to ship. Already heavily beta tested, the mobile operating system update has taken longer to move through the pipeline to end user's devices than have previous iOS modifications. The original iOS 7 was released in September 2013, over four months ago.
IOS 7.1 is not likely to be the most exciting update to the system ever produced by the Cupertino, California technology enterprise, but it should include some useful bug fixes and streamlining improvements. Apple has indicated that there will be no secrets to surprise and titillate users, but with iOS 8′s release on the horizon, it is possible that they are saving some of their best work for the next major system instead.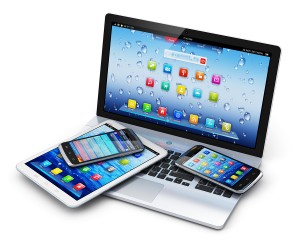 Though the actual contents of the update have not been officially confirmed, Beta updates have provided a close look at what features and changes are likely to be present. Bugs and connection issues are among the foremost fixes listed for iOS 7.1. Upload options will now include "burst mode," and it is now more clearly visible whether Shift or Caps Lock are enabled. Siri voices are improved for a number of languages, including English, Chinese, and Japanese. Security issues are also fixed by patching at least one of the largest iOS 7 jailbreaks.
Apple Inc. has apparently not changed its release date of June 2014 for iOS 8, meaning that iOS 7.1 will be the latest version of the operating system for a mere three months. The iOS 8 concepts released thus far indicate that the system will greatly improve iPad functionality with a side-by-side multitasking feature. A double press of Home launches two instances of the chosen apps, which can then be used simultaneously, resized, or closed at the user's convenience. Other features include health and fitness monitoring functions, such as steps and heart rate, likely aimed at the iWatch.
Speculation is running that Apple Inc. wanted to delay iOS 7.1′s release until the vast majority of bugs and issues were ironed out by designers. After five betas, it is reported that some major iOS 7 problems have been dealt with in the long-awaited update, including phone restarts and app crashes. A gold master build should be issued sometime within the next few weeks as well, heralding that the final, general release is finally imminent.
For more Apple news follow PFhub on FaceBook, Twitter or bookmark this page.