The recession may be officially over, but for the tens of thousands of American, British and Canadian workers still being laid off a few years after the economic collapse, financial havoc is still being imposed upon the labor force as companies continue to downsize and reduce their workforce.
Rolls-Royce
Over the next 18 months, British engineer Rolls-Royce will slash 2,600 jobs as part of a cost-cutting initiative. The world's second-biggest aircraft engine maker was given a profit warning last week that its bottom line would not increase because of a weakening economy, which sent shares tumbling.
A majority of the job cuts would take place in its aerospace division. The move will cost Rolls-Royce initially $192 million in the next two years before reducing its spending costs by approximately $150 million once the adjustments have been completed.
In addition, David Smith, who has been the Aerospace division's finance director, will be transferred over as the new group chief financial officer. Smith will be replacing Mark Morris, who will exit the firm after nearly three decades.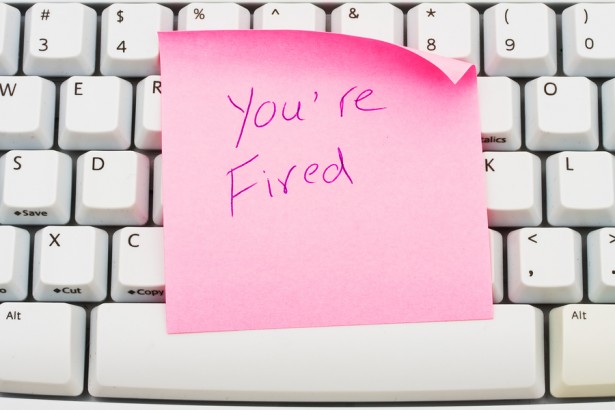 "We are taking determined management action and accelerating our progress on cost," said Chief Executive John Rishton in a statement. "The measures announced today will not be the last, however they will contribute towards Rolls-Royce becoming a stronger and more profitable company."
Shares were up two percent on the news of the cost-cutting endeavor and the promotion of Smith.
Scotiabank
The Bank of Nova Scotia, Canada's third-largest lender, announced Tuesday that it would be cutting about 1,500 jobs as well as booking a pre-tax charge of $451 million, primarily because of bad investments it made in the Caribbean and South America.
Furthermore, Scotiabank will plan to shut down or reduce staffing levels at roughly 120 branches in Mexico and the Caribbean. This will hurt the financial institution's earnings by an estimated 28 cents per share in the fourth quarter.
"We would expect that Scotia's announcement today will cast a shadow on the other banks as investors attempt to extrapolate meaning towards its peers," said Barclays analyst John Aiken in a note to clients. "While some of the issues do appear to be specific to Scotia, the charges highlight ongoing concerns that the markets have towards the Canadian banks' operations."
The Toronto-based bank cited a decline in tourism revenues and weak economic growth in this region since the financial crisis in 2008. The Royal Bank of Canada also sold off some of its holdings in the Caribbean because of deteriorating economic conditions, though the No. 1 bank in Canada still maintains quite a bit of business in various parts of the Caribbean region.
Sprint
After posting immense quarterly losses in the third-quarter, Sprint noted it would be cutting 2,000 jobs.
The wireless carrier reported losing more than a quarter of a million contract subscribers as well as nearly $200 million in the past quarter.  However, Sprint attempted to compartmentalize the major losses as merely being "transitional."
"We have started a transformational journey," said new CEO Marcelo Claure in a statement. "While the company continues to face headwinds, we have begun the first phase of our plan and are encouraged with the early results."
On news of the losses, Sprint shares dwindled three percent in after-hours trading.