The Apple (NASDAQ:AAPL) is soon likely to be built without human workers on the assembly lines, according to an announcement made by Terry Gou, CEO of Hon Hai, the company that owns Foxconn, the main provider of smartphone assembly to Apple. Though the Taiwan-based company is currently on a hiring binge, adding 100,000 additional people to its workforce, the salary burden of these workers appears to be high enough to prompt the installation of robots despite their considerable cost.
The robots, dubbed "Foxbots" by Mr. Gou, are said to be in the final testing stages and will soon be entering production. A total of 10,000 units are currently planned. According to the report in IT News, a Chinese website, each of these robots will be able to assemble 30,000 iPhones. The site is less clear on what it means by this, however. Whether the 30,000 iPhones are made in a quarter, a month, a year, or over the whole useful life of the device is not stated.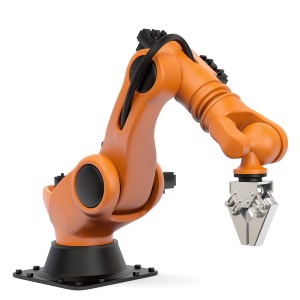 Each robot will cost anywhere from $20,000 to $25,000 to produce and deploy, for a total cost of between $200 million and $250 million. These robots will be able to build 300 million iPhones over whatever time period the 30,000 iPhones per robot figure indicates. It will obviously take some time to produce all of these machines, so the iPhone 6 is still likely to be assembled mainly by human labor.
This move indicates that the winds of change are blowing, however, and that it is only a matter of time before major blocks of iPhone production are handled without human intervention, with the exception of a few technicians to program the robots and to monitor them to ensure that they are working properly.
Though the cost of the robots seems high, the total price of building the machines amounts to less than a dollar for each iPhone produced by them. In 2012, Foxconn's price per unit was $15, of which only part was labor. Assuming an approximate labor cost of $7.50 per iPhone, the robots will still only cost 13% of what a human worker would to do the same job. Labor is a minor part of Apple's (AAPL) costs in making an iPhone.
However, Apple is noted for seeking every method possible for narrowing its expenses and widening its margins. Foxconn likely hopes to remain a competitive supplier by eliminating much of future smartphone labor costs, while Apple can deflect criticism over its treatment of Chinese workers simply by replacing them with machines.