According to a report from FOX, "A female judge has dismissed charges against a Virginia man accused of taking pictures up women's skirts at the Lincoln Memorial. Judge Juliet McKenna said in her ruling women should have no expectation of privacy in a public place.
Records show in 2013 U.S. Park Police spotted Christopher Cleveland on the steps of the memorial lowering his camera when ladies walked by. Authorities later found he had a collection of upskirt pictures taken from that spot. The U.S. attorney's office recently had to drop the case after McKenna ruled it couldn't use the evidence. 'This court finds that no individual clothed and positioned in such a manner in a public area in broad daylight in the presence of countless other individuals could have a reasonable expectation of privacy,' the judge said in her ruling."
Photographing Women on Steps Above Not Upskirting?
As ABC explains, Christopher Cleveland was not simply sitting in a position that "countless other individuals" would have been in, but was instead shooting pictures up the skirts and dresses of the women who were seated above him on the steps of the Lincoln Memorial…and he got caught doing so by the U.S. Park Police. The officers which arrested Cleveland found "numerous" images of women's crotches and buttocks in his camera, but those were unfortunately thrown out as evidence by Judge McKenna. The judge apparently felt that this invasion of privacy was not considered to be upskirting, and therefore ruled that it was not an invasion of provacy at all. Once the evidence was tossed, there was virtually no case.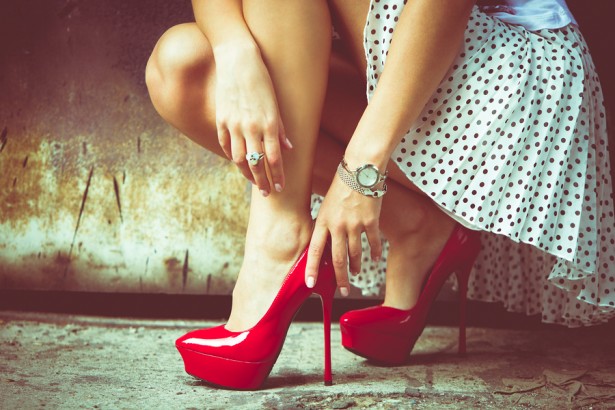 Not The First Time, America
Some may disagree with this judge's ruing and assume that it was simply a very modest female judge imposing her morals onto other women. This is not the only judge in America to make such a ruling, however. In September, The Guardian told of a Texas court which upheld the right to take upskirt pictures, calling it "freedom of speech." There were several judges involved in this decision, including presiding judge Sharon Keller.
A man in Vancouver has also been arrested for taking upskirt photos, "But Oregon law doesn't say anything when it comes to video voyeurism, and in other local cases, suspects have pleaded guilty to misdemeanor offenses and have served little jail time – including one Springfield case where a man admitted to videotaping his 10-year-old neighbor for eight months." However, it looks as if a man accused of the same in Grand Rapids may actually be punished for his "crime."
What Do You Think?
For many, this type of behavior seems to be a "no-brainer." Taking pictures up the skirt of a woman without her consent is no only an invasion of her privacy, but it is just plain sick. To blame the victims and suggest that women should not wear clothing that makes this offense possible seems a bit like a certain terrorist religion which suggests that mans' temptation is the fault of the woman. Perhaps if these women had all been covered from head to toe in black curtains and escorted by male members of their immediate family, these poor innocent men would not have had to succumb to the temptation to grab their cameras on those mornings and set off to various destinations with the purpose of shooting up women's skirts. But that's just my opinion. What's yours?