Early last year, Darryl W. Perry became the first 2016 presidential candidate to announce that he will be accepting campaign contributions in precious metals, bitcoins (BTC) and litecoins. With two years away until the fierce battle for the White House begins, will more legitimate campaigns permit bitcoin donations?
In Maine, two 2014 political campaigns have made the announcement that they will be accepting bitcoin. Although both campaigns have yet to garner approval from federal and state election organizations, they're both moving ahead and shying away from conventional methods of campaign fundraising.
Eric Brakey, a Republican State Senate candidate, and Blaine Richardson, an independent conservative congressional candidate, have yet to cash in on the bitcoin craze. Brakey has only raised 0.1133 bitcoin ($91), while Richardson has garnered 0.13 bitcoin ($105) – both men have admitted to owning bitcoins themselves. However, the campaigns accepting bitcoins isn't about raising cash, but rather generating buzz for the candidates.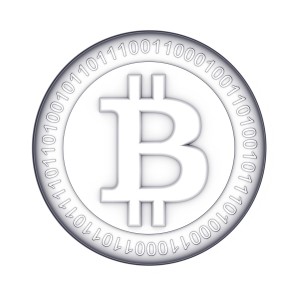 It's no surprise that Brakey began to utilize the cryptocurrency. Brakey is head of the Defense of Liberty political action committee and was the Maine director of Ron Paul's 2012 presidential campaign. He argues to Kennebec Journal Online that bitcoin has become popular because "people are very frustrated with the way the Federal Reserve is printing money, devaluing money."
McDonald, meanwhile, says bitcoin maintains a lot of appeal because it's simply a "pure capitalistic currency."
It was reported in November that the Federal Election Commission (FEC) concluded – in one particular case regarding the Conservative Action Fund (CAF) – that political campaigns and organizations would be permitted to accept bitcoins but sell them and deposit the money into campaign coffers.
Delaware Democratic Senator Tom Carper, chairman of the Senate Homeland Security and Governmental Affairs Committee, applauded the FEC and its quick action. He says virtual currencies aren't going anywhere.
"Their emergence has potentially far reaching implications for the federal government and society as a whole," Carper said in a statement. "I applaud the FEC for acting quickly to recognize this and develop a thoughtful policy that gives donors and committees rules of the road to utilize this emerging technology."
The key question is: will the Republican and Democratic presidential hopefuls accept bitcoin? If Kentucky Republican Senator Rand Paul, who has been described a libertarian-leaning politician, starts to accept digital currency in his bid for the White House then it could transform political fundraising forever.
For more bitcoin news follow PFhub on Twitter or bookmark this page.