Apple would soon be moving into the domain of domestic hardware. After the launch of HomeKit, Apple Inc. (NASDAQ:AAPL) has been looking for partners who would provide the necessary hardware which would be controlled through this application. Just the way Apple doesn't develop its own applications and only sells them through its Apps store to be used on its gadgets, similarly the company would be now looking towards third parties for supplying the hardware, which will be sold through its own Apple store and controlled with Apple devices through the platform of HomeKit.
Currently only a few products have been introduced that can be controlled through the HomeKit. It seems that HomeKit will make your iPhone or iPad the main controller for your very own Internet of Things. All big companies have a common shared vision of the famous Internet of Things and no matter what critics have to say about it and the cons it presents in terms of targeted marketing, it is slowly and surely becoming a reality. So what is Apple bringing for your home now? The answer is Smart lock.
This smartlock was designed by Yves Behar and is called August, which was actually launched last year but the preorders started shipping this year. It targets to modernize how you lock your house and how you give access to your living quarters. You can tell Siri through your phone that you are leaving your house and everything connected to your house through HomeKit will be switched off and August will lock up the place.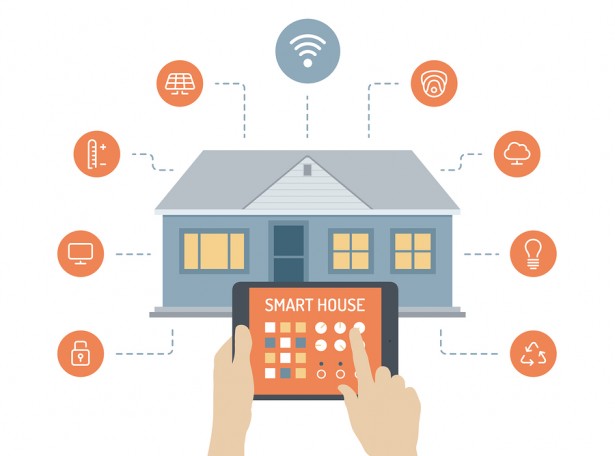 After keyless cars we can now have keyless doors, which is a lot safer as the traditional keys can be replicated easily, compromising the safety of your house. August raised around $8 Million last September from Venture Capitalists and $2 Million from Angel Investors and went from a startup to become an Apple partner.
You can give anyone access to your house for an hour, a day, week or forever! People renting out through the platform of craigslist or Airbnb can make the process of handing over keys flawless and hassle free. Moreover those who have to give away duplicates of their keys to their babysitters, dog walkers or housecleaners won't have to distribute keys anymore. The best part is the fact that all data is collected and you can monitor who comes and goes and at what hours. Costing only $249, it is extremely easy to install the lock manually, which takes only 10 minutes in total.
Other gadgets introduced, which can connect through the platform of HomeKit over Bluetooth, include Philips' remote controlled Hue Light Bulbs that you can light up or dim down from anywhere using the Apple Inc. (NASDAQ:AAPL) device connected through your HomeKit. The Belkins WeMo switch, which uses the wifi network in your house or the mobile internet to let you control every appliance being used in your house; you can switch anything on or off or put it on a schedule suiting your needs. The iBaby monitor is another product which saves pictures automatically when it detects a certain level of activity, and four people can check in on the baby from anywhere.