The iconic fast-food burger chain McDonald's (NYSE:MCD) has been experiencing a decline as its shares have fallen, same-store sales are taking a dive and millennials are abandoning the restaurant in favor of healthier options served by its competitors. McDonald's has been attempting to incorporate a number of measures to boost sales, including healthier menu options.
McDonald's is now experimenting with its "Create Your Taste" platform. This feature allows customers to avoid counters and customize their burgers by selecting various cheeses, toppings and sauces. The purpose of this move is to increase the number of visitors at its stores.
This test has been rolled out in four states in Southern California and will now be expanded into 30 locations in five states, including Georgia, Missouri, Illinois, Pennsylvania and Wisconsin. A test location pegged the price of a customized burger with medium fries and a beverage at $8.29.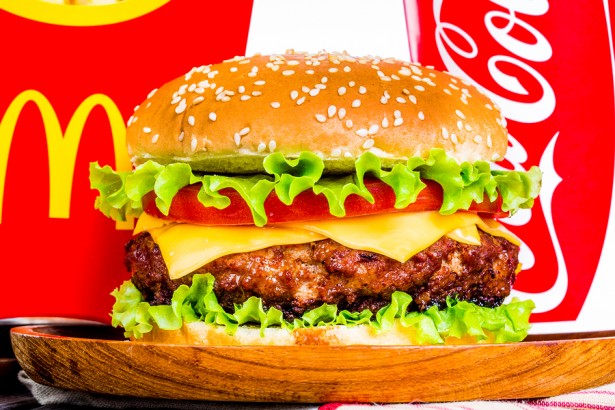 Although this may seem like an innovative move for McDonald's – Canada's Harvey's franchise already does this – experts argue this could take a lot of time for stores, especially during peak hours. At the present time, it takes customers approximately seven minutes to make a burger. This could certainly create longer wait times.
Another potential issue is that it's not offered at drive-thrus, which accounts for more than two-thirds of its business.
"This is a big deal," said Greg Watson, senior vice president of U.S. menu innovation. "We are all under some pressure that is coming from the business picture not being where we want it to be."
Whether or not this attracts the millennial generation – those born between 1981 and 1992 – remains to be seen. Studies have previously shown that millennials are leading the exodus as they seek out brands that serve fresher and healthier food, even if it's more expensive.
Don Thompson, CEO of McDonald's (NYSE:MCD), admitted that the company hasn't done enough to adapt to the shifting habits of its customers. Prior to the opening round of Monday's trading session, its stock was down 2.9 percent to $92.83.