Apple Inc. (NASDAQ:AAPL) has been known to be in collusion with its arch rival Google (NASDAQ:GOOG) since 2009 to keep wages suppressed by not competing for each others' workers. Today, however, newly revealed court documents show that the illegal wage fixing scheme extended far further than was believed, affecting the livelihoods of some one million tech workers as far afield as Dreamworks, Genetech, Comcast, and Paypal.
Workers placed on the "do not cold call lists" or "hands off lists" of these companies were considered off limits for recruitment by other technology firms, ensuring that they had a choice between continuing to work for their current employer regardless of salaries and benefits, or leaving for a far inferior job "flipping hamburgers." The scheme was headed by Apple Inc. (AAPL) and Google (GOOG) but was far-reaching enough to essentially eliminate free market forces in the tech sector job marketplace.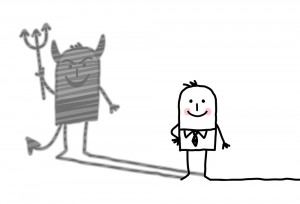 Of course, Apple Inc.'s (AAPL) executives made sure to cash in amply on the profits resulting from this and other policies. 2014 has witnessed robust bonuses to the top half dozen personnel at the Cupertino firm, in the form of restricted stock units or RSUs. Each of these privileged individuals raked in $12 million or more in additional benefits, at the same time that the designers and engineers who actually create Apple's devices are paid an artificially low wage thanks to the competition-thwarting conspiracy.
Though many, if not most, conspiracy theories are no more than hot air and paranoia, this particular instance of collusion is well documented. The Department of Justice ultimately issued a judgment compelling the six largest offenders to cease their anti-poaching actions. This was followed by a series of major lawsuits from the aggrieved employees themselves. However, today's revelation of how far the plot extended makes it unclear whether all those culpable in were actually required to stop anti-competitive hiring practices.
Apple (AAPL), Google (GOOG), Adobe, Pixar, Intel, and Intuit, Inc. were directly ordered to suspend all anti-poaching policies and compete normally for each others' employees. There is no mention in the primary settlement report from the DOJ, however, of the dozens of slightly less prominent firms who were elbows-deep in the same scheme, raising the possibility that they escaped all consequences for their actions.
Such actions are obviously harmful to the proper functioning of employment in the technology sector. The agreement spearheaded a decade ago by Apple Inc. (AAPL) prevented talented people from finding their highest valued position in the technology and electronics industry, potentially hampering the development of technology and the dynamic market sorting process necessary to maintain a strong, growing economy into the future. Though the exact costs to the global economy are unknown, it is possible that this agreement artificially slowed economic growth in one of the modern era's most important sectors.